Metal runs have never been this easy; this is something an average Ark player with a leveled Argentavis and an Anky will say. This is very true. This bird essentially makes it easy to get metal, a resource you are supposed to grind for. Not only does it halve the weight of any metal in its inventory, but it also has a lot of weight by default and very good stamina. You can even carry medium dinos as large as Ankys with the Argent. So, if you are wondering how to tame an Argentavis in Ark Survival Ascended, consider reading this guide until the end.
Taming creatures in ASA works a little differently than in ASE. Now, you not only have the option to tame the parent creature itself but also the option to tame and claim the babies of the parent creature. This makes a whole lot of sense and adds a new level of difficulty to the game. That being said, here are all the details regarding taming an Arventavis in Ark Survival Ascended.
Ark Survival Ascended (ASA) Argentavis Taming Guide: How to Tame & Get It?
In order to tame this dinosaur in Ark Survival Ascended, you will have to either tame a fully grown Argent or a baby Argent in a nest. Once tamed, they are exceptional flyers capable of flying long distances with a lot of weight loaded on them.
How to tame?
They are common knockout tames. In order to tame them, you will need to knock them out and then feed them kibble or meat. This is a challenging task since they are very aggressive and are usually drawn to corpses. They also have a short health burst when they consume a fresh corpse, and this leads to them healing very fast. Before you head out and tame them, we recommend investing in a trap.
Taming can be done by knocking it out (if it is fully grown). In order to do this, you need to stop it from flying around and get it to stop attacking you. We recommend trapping the bird before you knock it out so it does not fly away and also stays safe when knocked out. Once in the trap, you can knock it out and feed it prime meat or kibble to tame it effectively.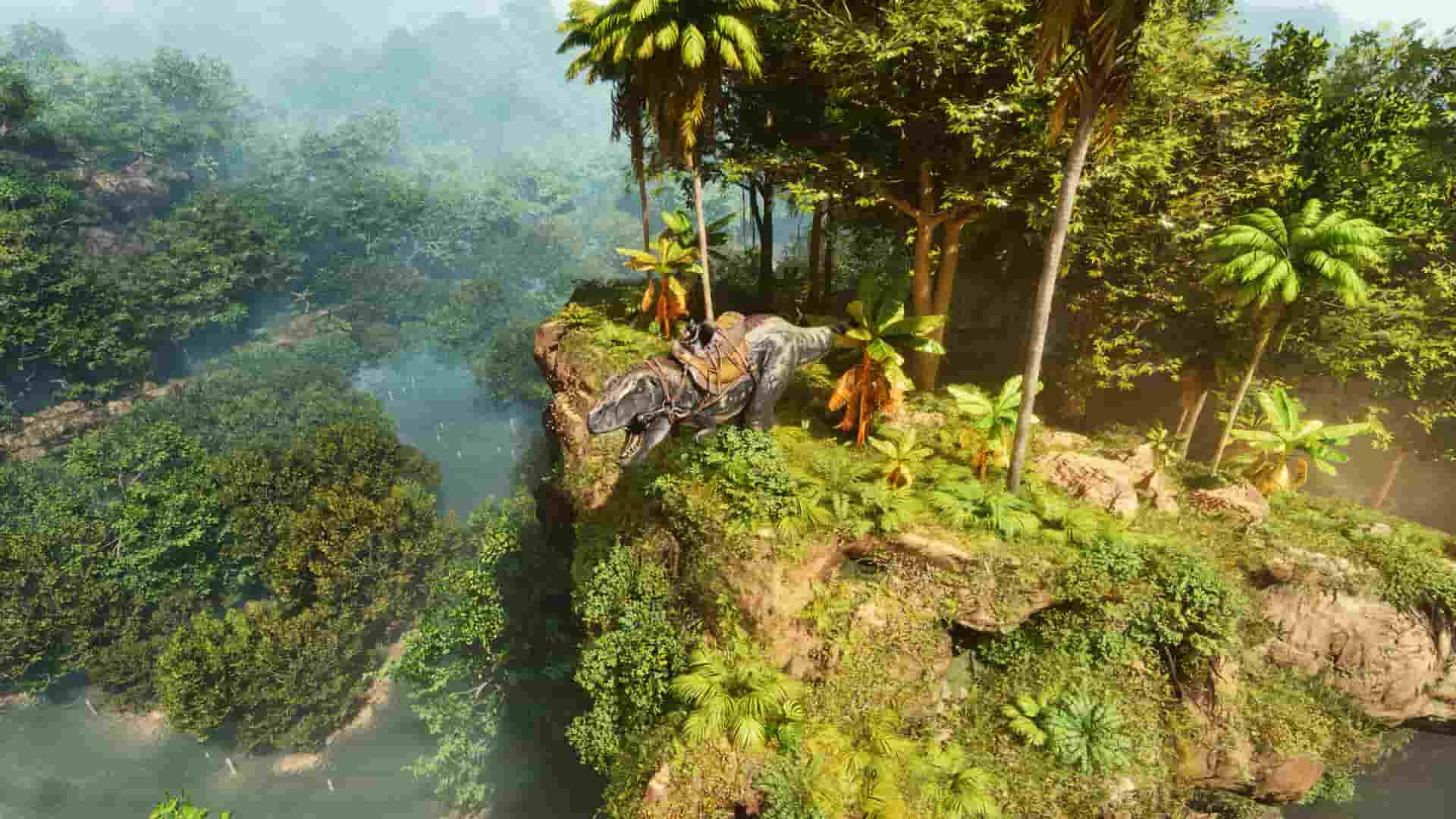 The trap
To make the trap, we recommend making three wooden dinosaur gateways. Once you have them made, place them close to one another with just enough space for you to squeeze out. Now, place a door on either entrance and open one side. With the trap now set, draw the aggro Argent and run towards the trap. When inside, the Argent will attack you. Take this opportunity to close the door it entered through and then slip out of the trap. The Argent will remain stuck inside, and now you can shoot tranq darts at it. You can also use Bear Trap or even a Chain Bola to immobilize the dino. Once knocked out, use narcotics to increase its torpor level, and feed it any of the following items for the taming process to begin:
Superior Kibble
Raw Mutton
Cooked Lamb Chop
Raw Prime Meat
Cooked Prime Meat
Raw Prime Fish Meat
Babies
You will need to carefully approach any baby argentavis once the parents are dead. They are a passive tame. You will need to feed them meat or kibble to passively tame them and protect them till they reach maturity. Once mature, they are the same as a full-grown Argent.
Tips?
Since Argents have a Rapid Regeneration status effect when they consume a fresh corpse, they drain a lot of food. If possible, when you are tranquing it, bringing a fresh corpse over for it to feed on will rapidly drop its food stat. This will make it easier to tame since it will already have drained enough food for rapid feeding.
Well, now you know how you can tame an Argentavis in Ark Survival Ascended. If you found this article helpful and would like to read more, make sure to visit Android Gram daily.