Sometimes, the best way to keep your dinos healthy and ready for battle is to chuck a Daeodon in the middle and set it to auto-heal. This is one of the most famous and well-known solo boss strategies in all of Ark. The Daeodon, or the nightmare/hell pig, as it is known in Ark, is one of the most annoying creatures to tame in-game. It is annoying not because it is difficult to tame but because of what exists around the Daeodon when you want to go tame it. Anyway, if you want to know how to tame them in Ark Survival Ascended, consider reading this guide for more details.
Taming them, however, is quite mandatory if you want to solo any alpha boss in-game. They have very useful abilities in the game that make them so coveted, and having a high-level Daeodon is something that you really want if you plan on going after the bosses. Since their taming method remains the same in ASA, you can tame them like you tame an argent or a spino.
Ark Survival Ascended (ASA) Daeodon Taming Guide: How to tame & get it?
Daeodons are large, pig-like carnivores that are found in the snow biome. They are usually in pairs or around other dangerous creatures, like direwolves. They deal a lot of damage and have a radius-based healing effect that applies to all dinos in the radius. This effect is why they are very sought-after for boss fights. You can just put one in the middle of your Rex army, set it to auto-heal, and it will keep healing rexes in the radius it has. This can save you a lot of trouble when fighting bosses.
How to tame it?
This is a knockout tame, and you are going to need a trap. You ideally also want an Argentavis because they can pick these creatures up and fly them to safety. Taming them in the snow biome is a bad idea because of the biome's deadly creatures surrounding the area. It is more than possible that you can be attacked by something else. The best method to do this is to build a trap that is safe and isolated from the biome. Now, take your argent, pick your daeodon with it, and fly it to the trap. They will attack the argent when you pick it up, so make sure you have enough health for a short flight to the trap. The trap can be a conventional 2×2 trap with two high walls.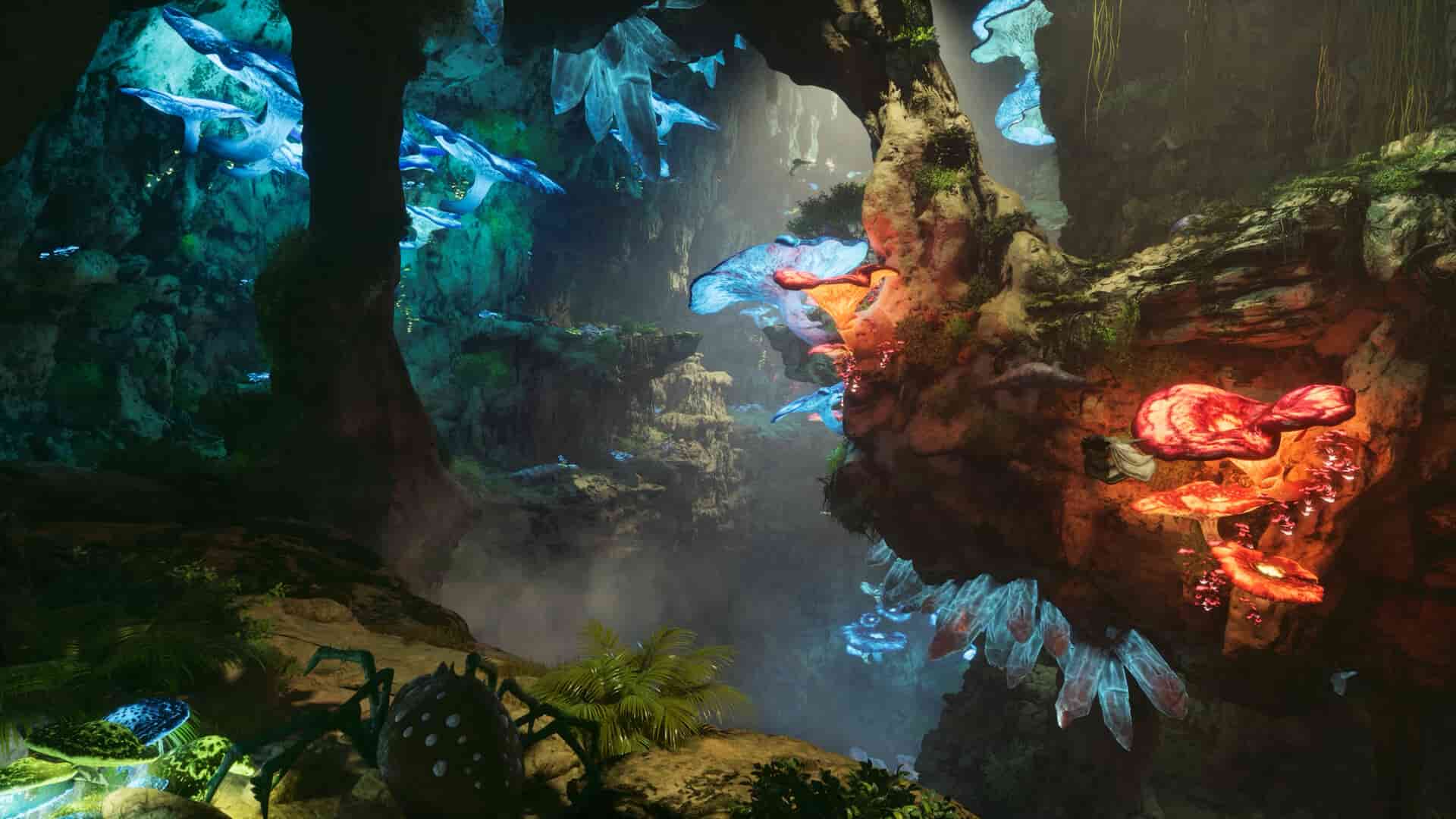 Once trapped, you will need to tranq it with darts or arrows. You can use a longneck rifle or crossbow with tranq darts/arrows for this since they have a lot of health. Once knocked out, you will have to feed it superior kibble or raw mutton to tame it (for best effectiveness, but any meat will work). Daeodons, once tamed, you can carry them back to your base and use their healing ability to keep your dinos in full health all the time.
Tips and tricks?
The best trick to tame them is to force them to heal. When they use this ability, they drain a lot of food. You want to make them heal before you knock them out. You can do this by dealing a little damage to them (not tranq damage) before you knock them out fully. This will drain their food meter and make them so much easier to tame. If you time it right, you can effectively insta-tame them with this trick. Just like the agents, this makes them easier to tame when isolated from their groups.
Anyway, this was about how to tame the Daeodon in Ark Survival Ascended. If you found this article helpful and would like to read more, make sure to visit Android Gram daily.