Ark Survival Ascended is finally out, and players are really enjoying it. Despite the many delays, the game has made some meaningful and efficient changes to the map and UI. Ark Survival Evolved had one of the worst maps for a multiplayer game, with you being largely unable to place accurate waypoints or mark points of interest. This has now changed in Ark Survival Ascended. So, if you are wondering how to add and use waypoints in the game, consider reading until the end.
Studio Wildcard introduced a new ping and waypoint system in ASA while also making the map a lot easier to use. In traditional ASE, you had to use a compass if you wanted specific locations (latitude and longitude) along the map, which has now been changed. There is now a compass in the map interface itself, and you can better position yourself to understand it this way. It is also a lot easier to place and use waypoints in ASA thanks to the new ping and map interfaces. But if you are unable to use waypoints efficiently, you should read the next section.
Ark Survival Ascended (ASA): How to Add & Use Waypoints (Ping System 2.0)?
Pings are a way to let your teammates or tribemates know what is going on around them in-game. Waypoints are a navigational tool that you can use to chart a route around the map in ASA. These are both different systems, but they work very well together in ASA.
Ping system
The new Ping system (2.0), is quite useful in the game. You can interact with it using the middle mouse button by default, and this will open up a circular bar with six options. You can use any of the options to signal relevant information to your team in case of an emergency. The options are well thought out and can really get you out of some tough spots. This will release a visual cue for your tribemates to see, which will disappear after a short while. With this, you can mark various POIs around your location for you or your tribe to investigate, fight, or fend off in ASA.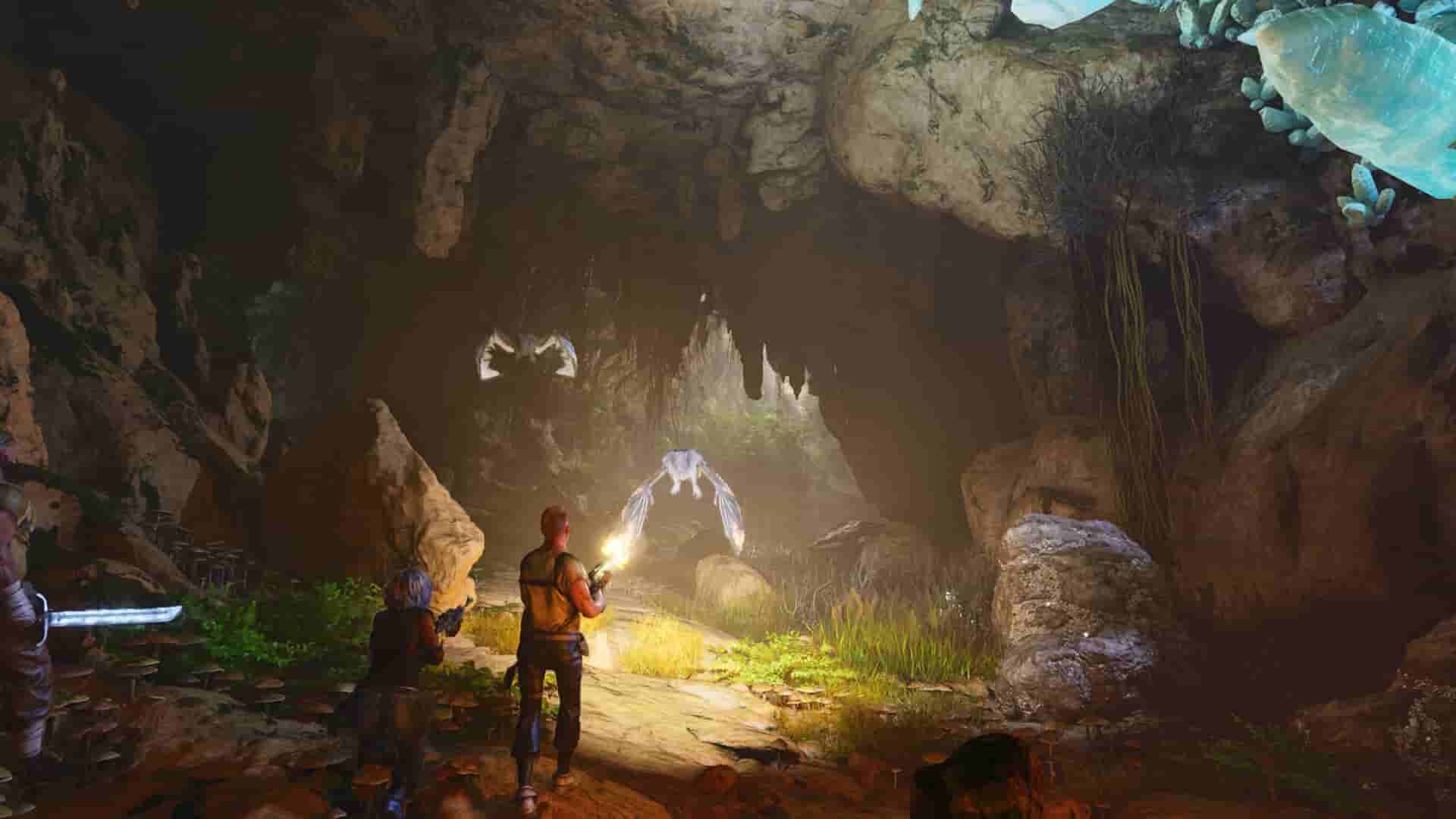 Waypoint system (How to use)
This, arguably, is a very useful feature introduced in ASA. The new mapping system takes into account the various complexities of route planning. The new waypoint system is innovative and considerate, a much-needed change. In this system, you can place a waypoint by double-clicking the point on the map. To open the map, head over to your in-game inventory, and select the Map tab. It will then allow you to edit the waypoint marker, add information like a title and coordinates, and change the color of the marker itself.
You can add a waypoint on the map by double-clicking the M key on your keyboard. This will bring up this interface as soon as the map opens. You can then add the information you want for the waypoint you just added. This is something that you can use to plan your routes and other POIs in-game. There is also an option to not see it if your map is too cluttered. To have them disappear, you can simply click the 'Clear all POIs' button on the map. This will clear it all up until you open the map again. This also saves you from accidental misclicks and makes it a lot easier to plan routes.
All in all, the new waypoint system in Ark Survival Ascended is a very handy tool. And now you know how to use the new Ping and Waypoint systems in ASA. If you found this article helpful and would like to read more, make sure to visit Android Gram daily. Also read: Ark Survival Ascended (ASA) Pteranodon Taming Guide: How to tame & get it