Ark Survival Evolved is a survival game that throws you into the prehistoric era. Yes, in the same era when enormous, giant dinosaurs roamed on Earth. It sounds scary at first, but once the player gets the hang of it, it becomes fun. But what if we told you you could tame these beasts and use them to your advantage? Yes, this is a possible situation in the game. You can tame the various prehistoric creatures, but taming each requires you to follow a list of steps. That said, in this guide, we will be sharing details on how to tame the Lymantria in Ark Survival Evolved. So, consider reading until the end.
Lymantria looks like a moth or even a butterfly. Its look tells us that this creature isn't dangerous in any way. But since it flies most of the time, taming it becomes a big hassle. But do not worry, because we know the best way.
Ark Survival Evolved Lymantria Taming Guide: How to Tame it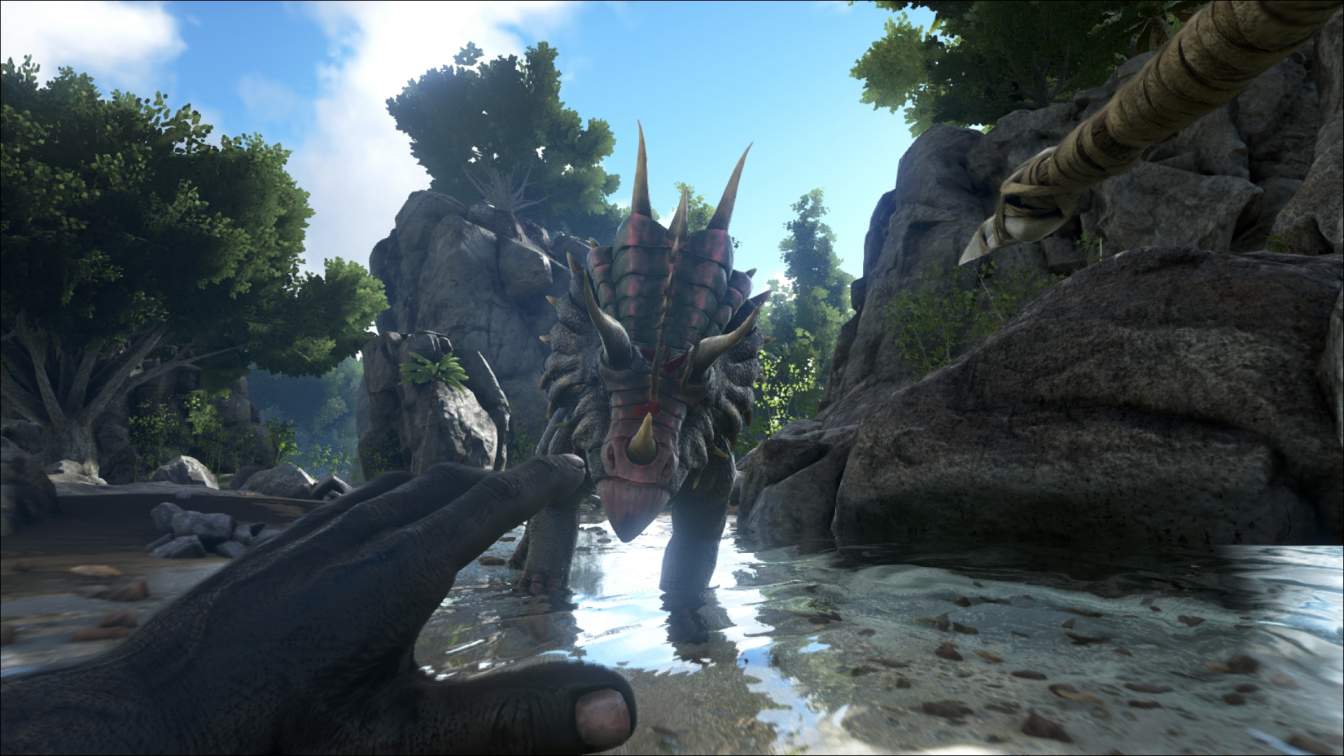 In Ark Survival Evolved, Lymantria has somewhat similar traits to a moth. It usually sticks around bushes, eating berries and also pollinating them in the process. Lymantria doesn't have an offensive ability except an AoE slow. So, let's count it as a farmer's payment for your crops. Whatever the reason, here's how you can tame it:
Tame the Beast
Since it loves to eat berries, it's wise to search for Lymantria near water sources where brushes can be seen from a distance. Here are some of the maps where the creature can be found:
Scorched Earth
Ragnarok
Lost Island
Valguero
Just get near any visible water source on any of these maps. Now comes the hard part. You can use your Bola and force it to come on the ground or tranquilizer, whichever is presently available. You can also use a tent to trap it from flying away. After it has been knocked down on the ground, drag Regular Kibble or berries into its inventory. Once it's conscious, it'll start eating, and the taming bar will go up. Sadly, Lymantria cannot be bred. So, the only way to get more of these is by taming the untamed ones again and again.
Harvested resources
You can kill them to acquire Chitin, Raw Meat, and Silk. We think Silk will be your most prized collection from this creature. But since you cannot breed them, think again before using them for resources.
Lymantria Saddle
You can craft a saddle that will help you ride a tamed Lymantria. The crafting resource for the saddle is as below:
Hide x130
Fiber x125
Chitin or Keratin x95
The final note is that you can either use them for harvesting Silk or slowing down enemies in your regular Raids by up to 90%. It can blast a Gas bomb that works like a charm on enemy dinosaurs. It slows other dinos except for enemy Lymantria. If you aren't thinking of using it for raids, then it can be your ride for desert areas. Although this creature can't be bred, it is a valuable addition to your arsenal of dinos in Ark Survival Evolved. That said, if you find this guide informative, follow Android Gram for more such interesting content.