ARK Survival Evolved is a visual treat for a survival game fan's eyes, with a plethora of magnificent creatures and stunning maps. Currently, there are 11 official ARK maps and a new map (12th) called Mjölnir will be introduced to ARK's world in June 2022. In this article, we have compiled a list of the top ten best maps in the game. So let's dive right in.
Also read How To Get Survival Knife In Subnautica Below Zero and Mountain Bike In PUBG
1) Genesis Part 2
This is the final map. Many players suggest that this is the most difficult of all. The final showdown features between HLN-A and Sir Edmund Rockwel. This map gives you superhuman strength and powerful gear, thus providing you with an ideal opportunity to demonstrate your abilities.
2) Crystal Isles
With an easy starting position and early game wyverns, you could say it's one of the easiest maps. There's no truly dangerous biome, except perhaps Eldritch Island, which isn't that big of a treat. As reported by some users the hardest thing about the map is the boss, Crystal Wyvern Queen.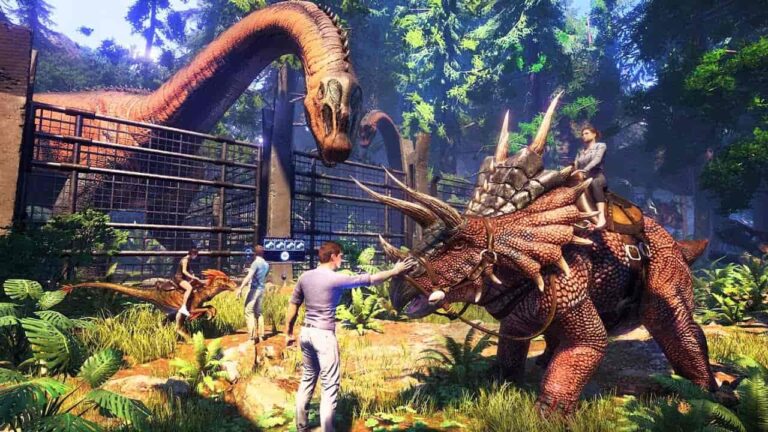 3) Ragnarok
With moderate to medium difficulty starting spots, this is one of the easiest maps and still one of the greatest overall. The Ragnarok map is significant for clans to explore and acquire everything that may be valuable in the future because of its huge size. It features great weather, environment, dinosaurs, and agricultural opportunities. This map is a good option for exploring and learning the game in general.
4) The Centre
According to the players, neither the map nor the boss is a challenge here. The Centre has practically everything that the other maps have, and it is considered the easiest of the bunch. It is a fantastic place to learn about taming, farming, and exploring. People across the internet rank it somewhat higher than Ragnarok.
5) Valguero
Because it is similar to Ragnarok, one could argue that they can be swapped. However, the real reason it is higher than the latter is that the boss can easily be considered harder, way harder, as it is three bosses in one arena.
6) Scorched Earth
While the beginning isn't ideal, progressing isn't difficult; there aren't very deadly biomes and the boss is one of the easiest. This map is, however, ranked as one of the hardest to cross. Here, players endure the risk of heatstroke and dust storms status impacts due to the scorching heat and dreadful conditions. Players are suggested to be cautious when constructing and consuming.
7) The Island
Being the start-map, it is the most common among gamers. This map is also a popular PvP battleground. It may appear simple at first, but the amount of grinding required to overcome all bosses makes it far more difficult than it first appears to be.
8) Valhalla
Adapted from Norse mythology. Its attention to detail in environment building makes this map remarkable. Recently the creator of the map didn't release any new updates, but it's still worth a look in its current state.
9) Aberration
Aberration with the map Extinction is readily interchangeable, while Aberration is one of the most difficult maps to survive, it boasts one of the easiest bosses and boss preparations.  The first time you encounter aberration, it can be difficult. As believed, it is difficult to survive in places besides the forests and the city. Not to mention the fact that soloing the hardest orbital loot drops is nearly impossible!
10) Mortem Tupiu
If you are a fan of RPGs and want to play ARK Survival Evolved in an RPG-friendly universe then this map is for you. Because of technical issues, the author is currently remaking Mortem Tupiu, but it's worth at least a ride on the back of an Argentavis to see the grand landscapes.
The difficulty level of a map in ARK Survival Evolved doesn't matter a lot as long as the experience is appealing. All these maps bring different challenges with them. No matter how many times you play the map, it will give you a different, intriguing experience. This list will surely help you pick a favorite, but all of them are capable to be called "best".