Talk about a properly managed country; here's Canada for you. And now, if you are vaccinated, you will be able to visit Canada without any requirements. The Canadian government has now provided relaxation for fully vaccinated travelers and who is/are traveling to Canada.
A traveler may be exempted from specific requirements i.e., 14 days quarantine, 8-day test, and hotel stopovers for air travelers. The criteria for exemption are:
are asymptomatic
are eligible to enter Canada
meet the Government of Canada requirements of fully vaccinated travelers
meet all other entry requirements, including entering your information in ArriveCAN before arrival
ArriveCAN makes the entire process automatic and hence, better.
Note that there are no exceptions for travelers who are partially vaccinated.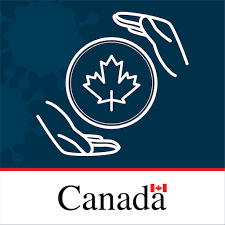 ArriveCAN not working? Here's how to fix it
Your ArriveCAN application might not be working due to many reasons. Here's how you can troubleshoot it.
For ArriveCAN online
If your ArriveCAN online refuses to open, you may be using an outdated browser like Internet Explorer. ArriveCAN will only work on new-age browsers like Chrome, Firefox, Safari, and Edge.
For ArriveCAN app
If your ArriveCAN app isn't working, here's what you can do.
Update the app to the latest version. Manually update it from Play Store or App Store.
If there are no updates and your app is still not functional, please uninstall and reinstall the app.
If the above doesn't help, you may contact their support from here.
Make sure to include the following information when you write an email:
a screenshot of the issue, if possible
the model and type of phone you're using, and the app version
If you want to find the version number, check out these locations in the app.
You will find the version number below the sign-in box on the main sign-in screen
Select the three horizontal lines on the top left of the ArriveCAN main page of the app. You can locate the version number at the bottom left of the pop-out screen.
We hope you were able to trouble the issue through these tips!