ASUS has lately been focusing a lot on products for business uses. For instance, the latest launch ExpertBook B9450 is purely a business laptop with a lot of convenient features for a workspace. Looks like ASUS has given a break to the gaming section. But let's not forget how amazing the recently launched ROG Phone 3 is.
We witnessed a lot of streaming platforms restricting the use of maximum playback quality due to the sudden spike in the number of regular users. The pandemic through everybody at a position where watching movies and streaming videos became the top-most enjoyment. But as everything returns to normal, ASUS ROG Phone 3 users have been facing a new issue with Netflix and this is completely the wrong time for officials to ignore a problem like this.
ROG Phone 3 users are only able to stream Netflix content on SD quality. Netflix is currently the most expensive streaming platform, where similar apps like Prime and Disney+ cost way lesser. As a result, users have burst into complaining about the issue across social media like Twitter and even on the official forum.
The issue seems to be occurring for users who have updated to firmware version .70 or .78. The maximum playback resolution, as you can see in the images is mentioned SD on the Netflix app. Here is the image posted by another user who is facing the Netflix widevine problem-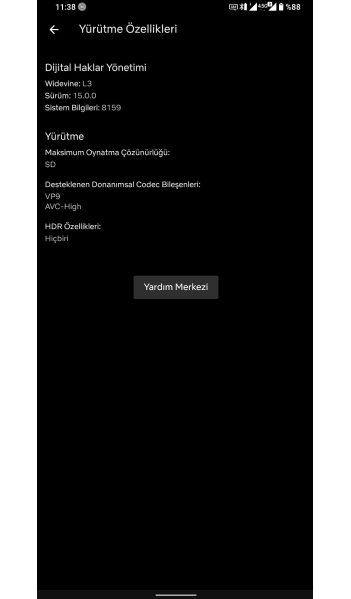 A lot of users commented on the thread explaining the issue they've been facing and its frequency. Started with black crush and has come down to widevine- ROG Phone 3 users are indeed facing a lot of inconveniences lately. Here are some comments found below the thread-
Currently, there is no word from the developers' end. However, we can assure you that this problem can be sorted out via an OTA update. As one of the users has mentioned too, even OnePlus 8 users were facing a similar issue which was resolved via a monthly update.
Now it all comes down to how early the developers take action and release an OTA update to fix this problem ROG Phone 3 users have been facing. We will keep you posted!
We post related content and exciting updates every day, so stay tuned! Also, share this article with all those who might find this news helpful!