Back 4 Blood Open Beta is almost going to end. According to the official website, the servers will be taken down on August 16 at Noon PST. The Open Beta's success was huge, with almost 100000 concurrent players logging in on PC at one point in time. Console players have also shown a huge interest. With the Open Beta almost ending, we are sure that the developers have received compliments as well as criticism for the game. It is only normal to encounter bugs in the Beta version of any video game.
It has come to our notice that some Back 4 Blood players are facing trouble with the voice chat and game chat. Are you here for the same issue? Read this article to know more about the issue and possible fixes for the same.
Back 4 Blood voice chat and game chat not working: Fixes?
The voice chat issue in Back 4 Blood is seemingly restricted to console users only. However, this issue may occur in PC as well. The issue with voice chats in Xbox is not new. It has been noted in other games as well. But, PlayStation users are also having issues with the voice chat in Back 4 Blood. Back 4 Blood is a co-op-based game. Voice chat and game chat are crucial for a complete experience in such a game. Without proper communication, players will most probably lose the game. Players are reporting that their teammates can hear them, but they can't hear their teammates talk. The player can see the mic symbols of his teammates moving but can't hear them. However, there's no need to worry as we have a working fix for you to try and resolve it.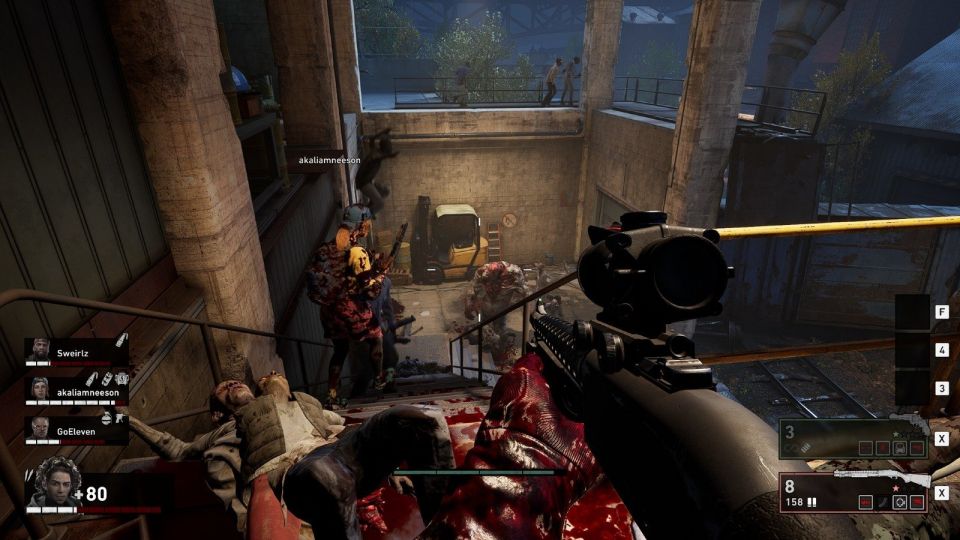 Note: Please make sure your mic is not set to push to talk. If you are on PC, press the ESC key to open the Options menu. On console, it is START or SELECT for the Options menu. Go to the Options tab. Then, go to the Audio tab. Scroll down to the VOIP section, and you will find an option called Talk Mode. Switch that to Open Mic. Now, you can talk freely with your friends. If you want, you can keep it to Push to Talk, but make sure you push the key and the correct key when you talk, or your friends won't get to hear you.
Also, please make sure that your in-game audio and mic audio is set to the highest setting. Check your headset to rule out any issues. Try other games and see whether your mic is working.
Fix
We could gather from a thread on Reddit that the issue is happening for people who are connecting their headset to a mixamp. Also, this fix is only for Back 4 Blood console players as PC players haven't yet reported any instances of the same. If you are using a mixamp too, this fix will most probably work for you.
Unplug your headset from the mixamp and directly plug it into your controller. This should solve the issue. If you are an Xbox user, go to the Xbox audio settings and turn off the optical Atmos setting. That's it. You will be able to hear your teammates now.
In conclusion, Back 4 Blood is still in Beta, and hence, issues like this may happen. If the fixes don't work for you, we request you to send a report to the developers from the in-game report system. Hopefully, all these issues will be resolved by the official release of the game, which is scheduled to be on October 12, 2021.