Minecraft is one of the most popular video games out there. The game in itself is a full package; however, you can also customize a few experiences inside the game as well. Using mods to customize the gaming experience has been prevalent among video game fans for a long time. Minecraft supports a long list of mods ranging from optimizers to shaders. However, adding mods to a video game may have a few negative effects as well. Because they are external programs, they can cause errors due to incompatibility or some internal program clashes at any point in time. The infamous Minecraft OpenGL error 1282 is mostly caused by the use of shaders mod but is a solvable one. Read the article to know more about the error and why it shows a black screen sometimes.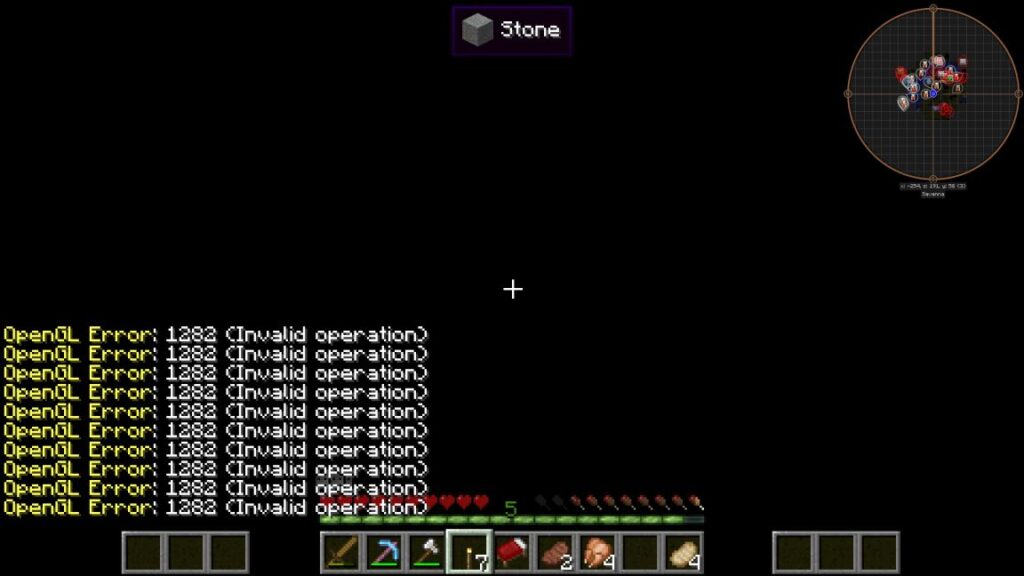 Minecraft OpenGL error 1282: What is it?
The OpenGL error is not essentially an error. It may also indicate that the game is working fine. The error can very easily be kept out of sight by turning off the Show OpenGL errors. To know more troubleshooting techniques, read this detailed article on Minecraft's OpenGL error with a 1281 error code. There are two error codes associated with the Open GL error: 1281 and 1282. Both codes are difficult to distinguish as they occur due to the same reasons almost. However, the error code 1282 is usually accompanied by a black screen too. This means the game's screen blacks out, and you only see the debug screen and the error messages on it. What is the reason behind this?
Well, the 1282 error usually points directly to a shader mod-related OpenGL error on Minecraft. The black screen appears because the shader wants to modify your environment but cannot due to a conflict. According to the GitHub user, Jennifercutixx, this usually happens due to a dimensionality mod conflicting with a shaders mod. The error can also show up if your shader mods fail to load up. Outdated mods on Minecraft can also cause the problem. Are there any working fixes? Yes, there are. Here's what you can do to solve this error.
Fixes
Turn off Show OpenGL errors by visiting Options… > Video Settings > Other > Show OpenGL errors. 
Update all your mods in Minecraft to the latest versions available. This includes your shaders, optimizers, and all mods your game uses. Check your mod's official webpage for the latest versions.
Update your system's drivers. Outdated drivers can cause this issue as well. So, make sure all your GPU drivers are up-to-date.
If possible, contact the owners of the shader mods you are using. They can figure out a solution for you. Or, maybe fix any issue with the shader mod itself.
That's all the fixes for you. If you are still getting the error, we recommend you remove all shaders mods from your Minecraft and try running the game. That should get your game to run and fix the black screen issue at the very least. Hope your issue gets resolved soon!