Are you bored of Remnant 2? Why not try a new Souls-like game that is a new addition to 2023's list of popular games? This game is called Blasphemous 2 and has the same unforgiving and no-nonsense playstyle. Got no skill? You will die again and again, while a skilled player who uses game mechanics like dodge and jumps will succeed in most of their fights. But even a skilled player needs powerful weapons. Back in the day, we covered how to find the Scroll of the Elder in Blasphemous 2, but in this guide, we will share details on how to get the Steely Battle Lance. If you are interested in getting this item, here's everything you need to know.
Blasphemous 2 Steely Battle Lance: How to get, find, & unlock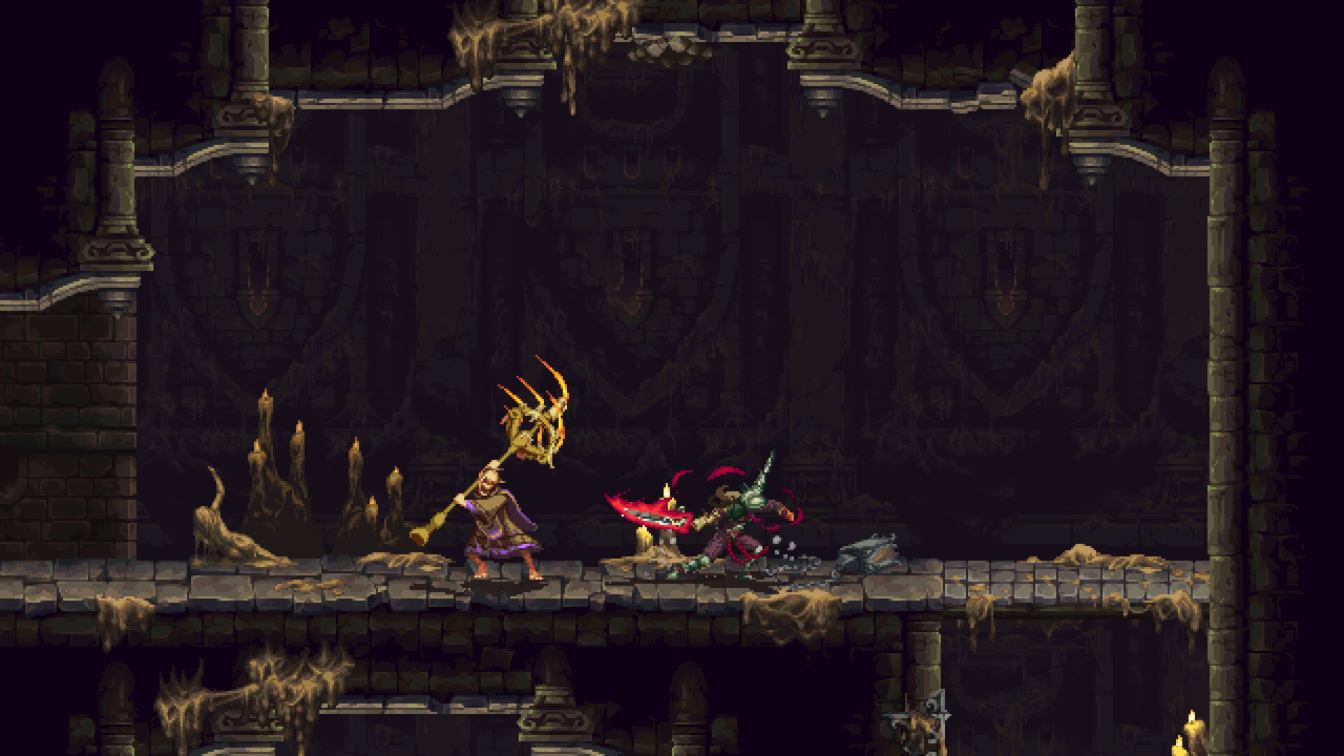 The Steely Battle Lance is a must-have weapon in the game. Fortunately, you will get it, no matter what you do. However, some players may get distracted and forget to check the path that leads to this item. Also, while on your journey to unlock the Steely Battle Lance, you will also unlock the Weapon Memory section in your inventory. There, you can use an in-game currency called Marks of Martyrdom that will drop after defeating formidable opponents. Then, you can use them to unlock new skills from your weapon's skill tree. Sounds quite interesting, right? Now, let's get into the details.
Profundo Lamento
This is an area on the map that will have a big bell on its far east side and a big lady who will be holding her child on the southwest side. So, head there, simply descend one platform, and run to the east. Now you will face a powerful enemy that will delete more than 50% of your health in one swing. So be careful and use dodge and jump to avoid its long-range and melee attacks. Well, if you can't defeat him, then it's still no big deal. Win or lose, the Steely Battle Lance can still be acquired. But if you defeat the formidable enemy, then it'll drop a Marks of Martyrdom.
Talk with Yerma
If you defeat the enemy, then after moving one room, Yerma will spawn. She will share some dialogue with you and a few of her past experiences. Then, she will immediately grant you the Steely Battle Lance and vanish in the shadows. At this point, you can start upgrading your weapon's skill tree immediately with the Marks of Martyrdom that you just received. On the other hand, if you die during the battle and then return to the same room, you will notice that the enemy is no longer there. That's because Yerma has seen your struggle and killed the opponent on your behalf. And it's a given that you won't be receiving the Marks of Martyrdom anymore. Now, after going a few blocks, Yerma will spawn out of the shadow and still grant you the Steely Battle Lance.
There you have it, two ways of getting the Steely Battle Lance in Blasphemous 2. If you are struggling against the enemy that we mentioned, then you should just give up, die, and return for the item again. Or make sure to save your healing potions for this particular fight. That said, we hope you find this guide informative. If you did, follow Android Gram for more such content.