Bus Simulator 21 is exactly what its name suggests. It simulates the experience of being on a bus. However, the video game has a lot more to offer. You will be taking the role of the owner of a travel company. You will also own a fleet of buses that roam the maps. Picking up passengers and taking them to their destination on time will be your responsibility while maintaining smooth relationships with your regular passengers. You can be the driver as well as hire drivers as a part of your company to go out on different routes. As you can already imagine, managing such a company will be fun and easier with your friends! But, can you play co-op multiplayer on Bus Simulator 21? Here's an article that discusses the same.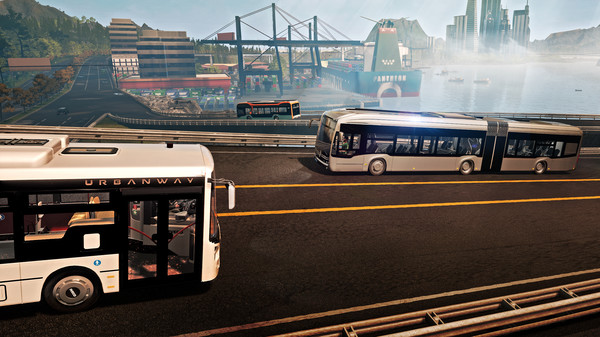 How to invite & play with friends online in Bus Simulator 21?
You can play the very popular multiplayer mode on Bus Simulator 21. To play with friends, you will have to invite friends to join your lobby. Go to the Company Settings. Look for the invite button under the Lobby Management tab. You can play the game with up to three friends. Also, you can join an open multiplayer lobby. You can find open lobbies via the Server Browser. To access that, go to the Main Menu and click on the Multiplayer option. If you don't see any open games, try refreshing the server browser and double-check your internet connection. It is possible that there are currently no public games hosted for you to join. If you plan on hosting a game yourself, you can do that also. There are three types of multiplayer sessions one can host:
Public: Anyone will be able to see your session on the server browser and join your game. If you set a password, they will have to enter the password to get access to your company.
Private: If you want only pinned players to join your session, you can host a hidden session. A private session will not be visible on the server browser. Your friends from the friend list will also not be able to join.
Hidden:  If you have hosted a hidden session, only your friends from your friend list can join the session. The session will not be visible on the session server.
For more such information on popular video games like Bus Simulator 21, stay tuned to Androidgram.