Racing or steering wheels bring out the best experience of a vehicle simulator or a racing video game. The feeling of driving a vehicle comes mostly from using brakes, accelerators, and gears: all the components that help control a vehicle. Wheels usually come with a complete set of controls to give you the feel of a real driving experience. However, the most important technology used in this field is Force Feedback. We will discuss what it is and why Bus Simulator 21 players are complaining about the same in this article.
If you love driving in real life, Bus Simulator 21 will be a treat for you! However, this experience is dependent on Force Feedback. Many players have reported not being able manage the force feedback while playing Bus Simulator 21. Keep reading to know what the users and developers have to say about the issue.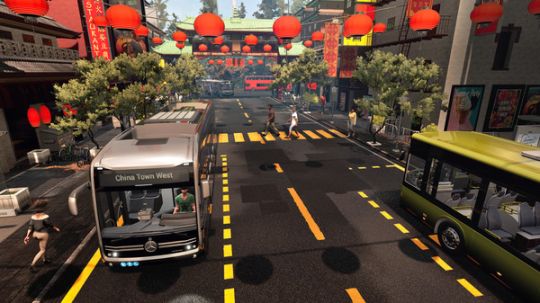 Bus Simulator 21 Force Feedback (FBB) not working properly
10.000% Force Feedback
According to many players, the Force Feedback option is broken in Bus Simulator 21. Buses can be difficult to control in real life. A bus simulator will provide similar experiences. However, force feedback is behaving weirdly when players are trying to control the bus in situations like encountering a pothole. They are feeling an extreme force on their hands which is unbearable for many. Players are unable to turn down the setting that is, use the arrow keys to change the magnitude.
Same here! Some potholes almost break your wrist! The steering wheel is anything but constant anyway. Sometimes I have to steer full power and then the next second there is no resistance and I almost crash into the house wall. Have never had such problems with ETS2 or ATS.
Force Feedback takes the driving experience to a whole new level when it adds the feeling of force to a racing or vehicle simulator game. It is a very useful and loved feature. However, Bus Simulator 21 players are unable to take advantage of it. Instead, they are feeling extreme force causing them to hurt their hands. However, the developers posted a solution to the issue.
Maybe this workaround can solve the problem:

Go to:
C:\Users\[USERS]\AppData\Local\BusSimulator21\Saved\SaveGames

And delete the "InputPreset.sav" file.
Many players were able to fix the issue using the above workaround. However, not players could solve the issue by deleting the InputPreset.sav file. However, a developer acknowledged the situation and promised to bring a better fix.
I'm sorry to hear the workarounds aren't working.
We are currently working on further fixes and hope to be able to give you new information soon.

The workaround with deleting "InputPreset.sav" already worked for some users. Maybe that can be tried again.

Until then, thank you for your patience.
We hope the developers find a solution to this problem in Bus Simulator 21 soon!