Wondering how to enable crossplay and play Call of Duty Vanguard with friends? Enabling crossplay will let you match with friends on different platforms. Vanguard is a recent title of the popular COD franchise and features quite a number of new gameplay features. The campaign's mechanics is very similar to that of COD's classic title, Modern Warfare. Vanguard also saw the addition of Combat Pacing, the newest feature addition in the COD series. Combat Pacing lets you choose the type of matchmaking you want. There are four kinds- Assault, Blitz, Tactical, All. The game also encourages multiplayer modes – there's robust crossplay support for online multiplayer matches and split-screen support for offline fun. So, how can we enable crossplay in Call of Duty Vanguard? Read this article to know.
Call of Duty (COD) Vanguard: How to enable crossplay & play with friends?
Also Read: Call of Duty (COD) Vanguard: How to turn off or disable crossplay on PC, PlayStation & Xbox?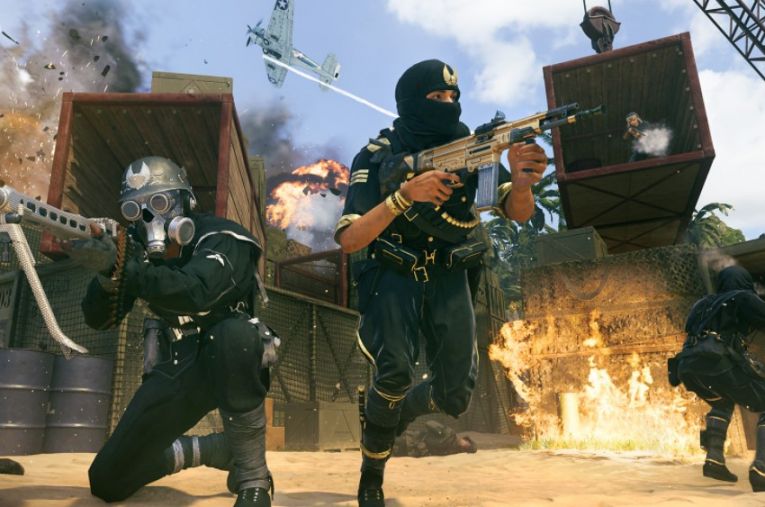 Call of Duty Vanguard supports crossplay, which means you can now play with friends from different platforms such as PC, Xbox, and PlayStation. While you can party up with friends from similar/different platforms easily, you will also be matched up in a lobby with players on all kinds of platforms. So, get ready for an action-packed competitive game of Vanguard.
To enable crossplay in Call of Duty Vanguard, head over to the Options/Settings menu and navigate to the Options/Settings menu from the lobby and then to the Account & Network tab. You will find the Crossplay option – enable (On) it using the arrow keys. That's it. You will now be able to add and play with friends on your platform as well as from other platforms as well. To add friends, just head over to the Social Tab. You can add friends playing on the same platform from the Social Tab. To add friends on a different platform, you will need their Activision ID. You can find your Activision ID by logging into callofduty.com. – hover over your username, select Basic Info, and scroll down to locate your ID. Enabling crossplay also ensures the lowest online matchmaking times as the player pool increases. If you love a hardcore shooter, enable crossplay, invite your friends, and start a game of Call of Duty Vanguard.
For more articles on Call of Duty Vanguard and other video games, stay tuned to us!