Unable to invite your friend to join your squad in Call of Duty Warzone? Well, that sure will hamper a night of battle royale with friends! Warzone is a popular free-to-play COD title. But it isn't very immune to nasty bugs and glitches. You'll always find something going wrong with the game's UI or certain gameplay aspects. The inability to see a friend's current status or access the friend list has been reported widely. And the annoyance surrounding this issue is very much understandable. Being a multiplayer game, Call of Duty Warzone should have certain inevitable features up and running all the time. However, it isn't the case with the 'friend online status' feature; the issue is extremely recurring. Don't worry; we may just have the tricks for you to be able to solve the 'friends not showing online' issue in Call of Duty Warzone.
How to fix Call of Duty Warzone friends not showing online?
So, your friend says that he is 'online' in Warzone. But, you cannot see him on your friend list, or his status is showing up as 'offline'. If the previous lines describe your dilemma, we have the perfect set of troubleshooting steps to help you out. As it happens, Call of Duty Warzone depends heavily on online servers. But such servers aren't particularly very strong. In fact, most FPS games like Warzone, Valorant, and R6 are affected by issues related to the friend list or status. It usually is a minor bug triggered by a sudden influx of players on a certain server or an event like server maintenance. But it could be a problem on the player's side too. So, here's what you can try if you are unable to invite a friend on the list, even if he is actually 'online':
1) Power cycle your PC/console:
We bet you've already tried restarting your game. So, we aren't going to suggest an obvious method. But did you try restarting your system? If not, please do. And while you do so, unplug power cables from your system and wait for a minute before plugging them back in – this will complete a power cycle. A power cycle not only resolves glitches in the system but also clears the cache for consoles. So, this could be a beneficial step for the 'friends not showing online' issue in Call of Duty Warzone.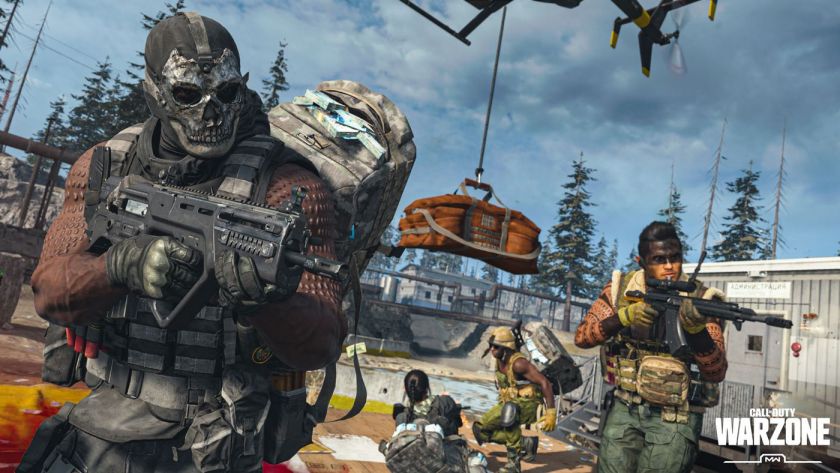 2) Update Call of Duty Warzone:
Battle.net usually updates Warzone automatically. But if you have turned off automatic updates, it is possible that you are missing out on a patch. Do complete it manually if 'automatic updates' don't suit your way. The developers usually release important fixes in the form of patches, so completing them is of utmost necessity to avoid issues like the 'friends not showing online' issue in Call of Duty Warzone.
3) Toggle between the 'crossplay' setting:
This issue has mostly affected players who want to play with their friends on a different platform. In that case, disable the crossplay function once and then re-enable it. Toggle between the states a few times and check whether the issue is resolved.
4) Use Discord to party up (for PC users only):
Discord provides a way to party up directly from a server. This can be particularly useful in situations like the 'friends not showing online' issue in Call of Duty Warzone. Make sure you and your friends are on the same Discord server – run the game and let Discord detect it. Once Discord detects it, you'll see a plus button. Select the plus button beside the chatbox and choose 'invite to play'.
That's all you could try to fix the friends not showing online issue in Warzone. We would also suggest checking your internet connection, but we are pretty sure you have already done so. If not, check whether your ping is stable enough. But this issue is mostly caused by a server bug on the developers' side. And only the officials can address such a situation. Keep an eye on the server status or check RavenSoftware's Twitter page for updates.