Stuck at "fetching online profile' in Call of Duty Warzone? Well, it's a common issue that affects Call of Duty players, especially in Modern Warfare. Warzone is a separate game but is a part of Modern Warfare. Many even call Warzone a 'demo' of Modern Warfare. According to the official FAQ, Warzone is a separate title but is available to play via the Modern Warfare application. That explains why a common error in Modern Warfare may appear in Warzone as well. If Call of Duty Warzone is unable to fetch your profile, don't worry. There are a few workarounds that you can try to fix this situation.
How to fix Call of Duty Warzone not fetching online profile?
Note that such errors may just be caused by a temporary glitch in the game. Hence, try restarting your system and launching the game again. This may fix the 'not fetching online profile' issue in Warzone. If the issue persists after the restart, try the following fixes and workarounds:
1) Check for server outages: Call of Duty Warzone is a game with a huge player base. Hence, it is natural to run into server issues. It could be anything from a bug to a large influx of players at one point in time. Check the official website for Activision's server status. If the server for Warzone is down for maintenance or an outage, you will see a notification for the same. You can also check for your platform's servers from the same place.
2) Check your network connection: A 'fetching online profile' error in Call of Duty Warzone can also be caused by an unstable network connection. You could try the following workarounds:
– Try restarting your router and modem.
– Use a wired connection to check whether your router is at fault.
– Move closer to the router.
– Do an internet ping test.
– Close heavy background applications.
– Contact your ISP if your ping is unstable or high.
3) Use Google DNS: Many users were able to tackle this error by changing their network settings to use Google DNS. Look deep into the network settings for your platform – you'll find a setting for DNS. Here you'll have to input Google's DNS data. For PC, you can directly change settings from the Control Panel > Network & sharing center. But for consoles, you'll need to tweak your router's settings. Here's an extensive document on how you can change to Google DNS.
4) [PC ONLY] Delete a folder from Documents: This is another user-suggested workaround that seemed to work for many Modern Warfare players on PC. Close the game and open File Explorer and navigate to This PC > My Documents. You may either see a Modern Warfare folder or a Warzone folder – delete it. Now, restart the game.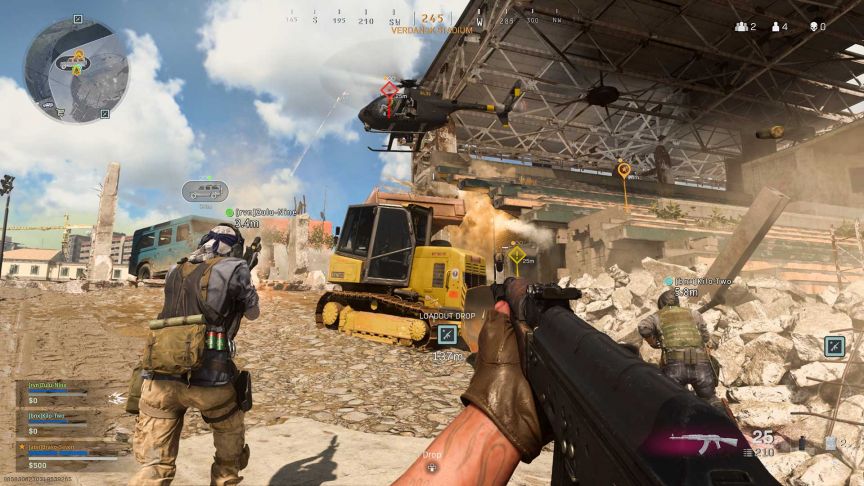 Also Read: Call of Duty (COD) Warzone friends not showing online: Fixes & Workarounds
5) [PC ONLY] Run a few commands in the CMD/Powershell: Some PC players were able to get rid of the problem by releasing and renewing their system's IP configurations. To do so, open Command Prompt or Windows Powershell as administrator [right-click on CMD Prompt/Powershell and select Run as administrator]. Type the commands mentioned below, and press the Enter key after each:
'ipconfig /release'
'ipconfig /renew'
Now, restart your PC and then launch Call of Duty Warzone to check whether the issue persists.
6) Update Call of Duty Warzone and your system's software: As you may already know, updating to the latest available version is an essential part of keeping the game bug free. You must also keep your system up-to-date to avoid any internal issues that may cause conflict.