Unable to log into Call of Duty Warzone using your Activision account? Well, as it happens, the login issue is a common problem reported by Warzone players. Upon entering the ID and password, players are left waiting for several minutes while the game keeps loading. According to past reports, there was no way to tell if the user has entered a wrong password on Activision. The game used to never load up – that's all. So, if you are not able to log in to your Activision account and play Call of Duty Warzone, the first thing you should check is whether you are entering the correct ID and password. If yes, keep reading the article to know more troubleshooting steps for this problem.
Any Call of Duty title will require you to download the Battle.net client to be able to launch the game. Now, you will also require a valid Activision account. If you don't have one, you will be prompted to make one when you launch the client. Call of Duty Warzone is a free-to-play battle royale, even after it received the major content update in the form of Pacific. So, you will be able to simply download the game from the store. Now, according to reports, many players are unable to log into their Activision accounts. The message "Logging in" shows up, but the process refuses to move further. So, it basically freezes at the logging-in screen. Unfortunately, you cannot play Warzone without logging in, so read this article till the end to know how to fix it.
How to fix Call of Duty Warzone not logging into Activision account?
As mentioned before, check whether you are entering the correct password before heading on to the next troubleshooting step:
1) A Reddit user suggested adding a first and last name to the Activision account. This reportedly solved the problem for a few. Simply close the Battle.net client and open up your Activision account on a browser. Check whether you have added a first and a last name. If not, add it and then relaunch the Battle.net client. Call of Duty Warzone should now be playable.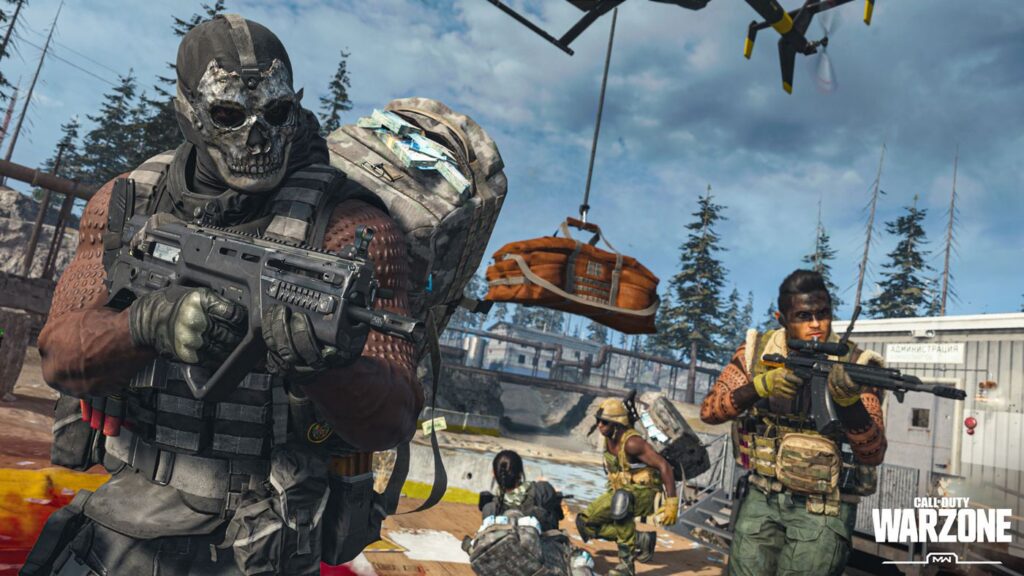 2) An Xbox user said that he wasn't able to log in until he created an Activision account from a computer. So, if you are trying to log in to Activision using your Xbox account, you may face this issue. Instead, create an Activision account from a browser and verify it using your email. You can now use the credentials to log into the client on Xbox.
3) Other Call of Duty Warzone players suggested that linking their Blizzard account to the Activision account helped get rid of the problem. You can do so by heading on to the Activision website and opening your profile.
4) If nothing seems to work, try resetting your Activision password.
If none of the above workarounds work, it's possible that ongoing maintenance is causing the login process to fail. Well, there's nothing you can do about maintenance or an outage except wait for the developers to fix it. For more articles on Call of Duty Warzone, stay tuned to Androidgram!