Wondering if you can play Disney Dreamlight Valley offline? Then you, my friend, might want to read the complete article. A lot of people like to have the option to play a game in offline mode. Regrettably, many new video games require you to be consistently connected to the internet. So, is this the case with the latest Disney game as well? Well, below, we are going to answer all your questions. In this article, we will tell you if you can play Disney Dreamlight Valley offline. So, make sure to stick with us till the very end.
Disney Dreamlight Valley is a life-sim video game backed by Gameloft, Disney, and Pixar. The game has tons of iconic characters that have already made it quite popular. Although the game is still in the early access phase, it has garnered a respectable player base. Folks are loving the calm and relaxing nature of the game. You also have tons of character and surrounding customization options. This has attracted a lot of attention from the fans as well. But, is Disney Dreamlight Valley online-only? Well, that's what we are going to figure out. So without any further ado, let us proceed with the main topic at hand.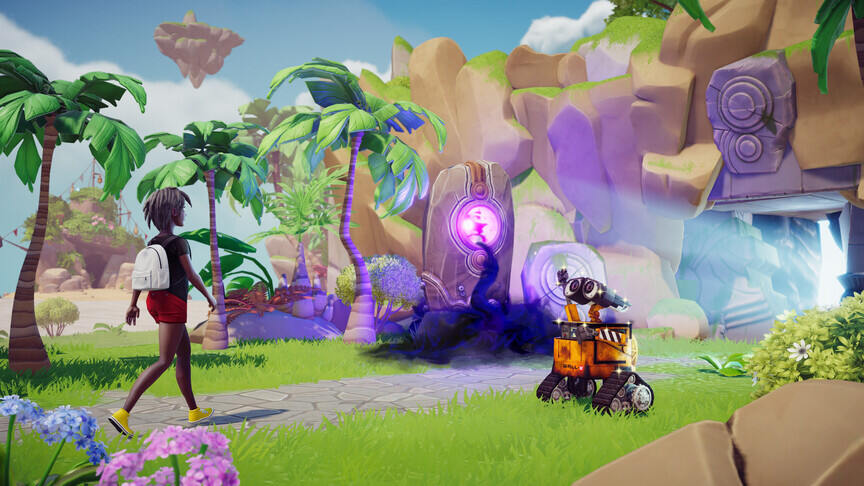 Can you play Disney Dreamlight Valley offline?
So, can you play Disney Dreamlight Valley offline? Yes, the game supports offline play as well as online. You are not required to be connected to the internet consistently in order to enjoy the game. This must be a sigh of relief for players who struggle with bad internet connection issues. But, you will need to connect to the internet to download new content, update, or when you activate the game. This makes complete sense as the game cannot perform these actions without an internet connection.
But as we said before, Disney Dreamlight Valley will run smoothly even without an internet connection. You can access all the different modes and quests without having to connect your device to the network. But, we recommend frequently connecting to the internet while playing the game in order to keep track of all the new content and updates. This will allow you to check and download new content without missing any crucial updates. Well, this brings us to the end of this article. We hope that you found it helpful. Stay tuned to Android Gram, and happy gaming.