Wondering if you can play Potionomics on Steam Deck? Then you, my friend, might want to read the complete article. The game rolled out very recently and people are loving it. Now, a lot of Steam Deck owners are wondering if the game would run on the handheld device. Well, the developers have not yet made any statement regarding this. But, if you are looking for more information on this topic, then you have come to the right place. In this article, we will tell you if you can play Potionomics on Steam Deck. So, make sure to stick with us till the very end.
Potionomics is a very fun game about crafting potions. Well, this statement makes it look simpler than it actually is. You have inherited a potion shop from your uncle. But you also have to repay the debt that came along with it. So, you have to collect ingredients and craft a lot of potions. You will also need the help of heroes in order to complete the task. We will discuss the interesting features of the game in more detail in some other articles. For now, let us discuss if the Steam Deck can run Potionomics.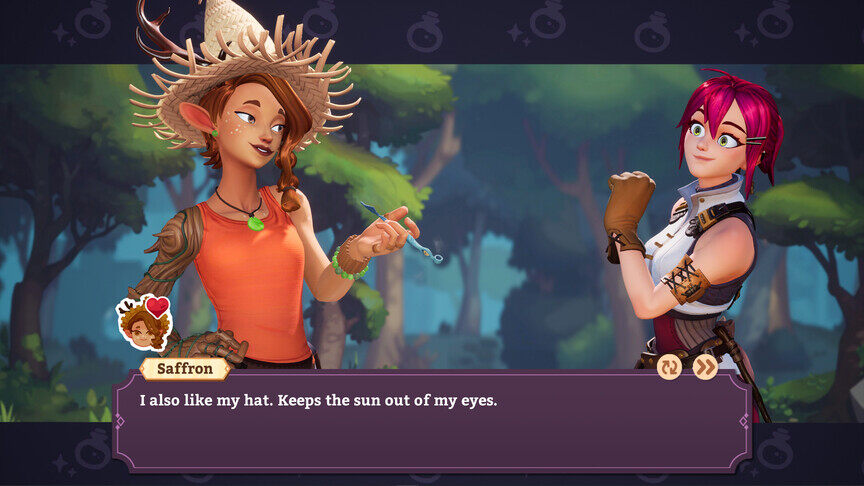 Can you play Potionomics on Steam Deck?
As per recent reports from players and information from various sources, we came to know that Potionomics can be played on Steam Deck. Though, the developers have not yet confirmed this statement. There are a few videos online that show Potionomics running fine on the handheld console. The game's demo also didn't encounter any issues while running on this platform. So, if you consider these claims, then yes, Steam Deck is capable of running this game. The official system requirements of Potionomics are also within range of what Valve's console can handle. You need an Intel Core 2 DUO 2.4 GHz/ AMD Athlon X2 2.7 GHz processor, 8 GB RAM, Nvidia GTX 650 Ti/AMD HD 7850, and 7 GB of available space to run the game on a PC. These are the minimum system requirements of the game.
Steam Deck is able to run beefier games than Potionomics quite smoothly. But according to another user, the experience of playing Potionomics on Steam Deck is not too good. There are still a lot of bugs and glitches. The game also has bad controller support. So, you can also wait till these issues get fixed before purchasing the game for your Steam Deck. Till then, stay tuned to Android Gram, and happy gaming.