IS CBS not working on Youtube TV for you? Unfortunately, it's a common thing for CBS to not work on Youtube TV and there has been no official clarification regarding the same. You do have the option to try a few workarounds, which seem to have worked for a few. But this issue is mostly an internal problem on Youtube TV's side. So, firstly, make sure that Youtube TV's servers are up and running. You can ask a friend for updates or visit an outage detector website like DownDetector. If the servers seem fine and you are still unable to watch your favorite CBS show on Youtube TV, read our article till the end to know some fixes and workarounds.
Youtube TV is one of the few TV providers that offer CBS for online streaming. If you have access to an unlimited and fast internet connection, Youtube TV is probably a better option than getting a separate cable connection. It offers a wide range of live channels, including premium sports channels. Another intriguing feature of Youtube TV is its DVR support, which allows you to control live streaming more effectively and conveniently. However, recent reports suggest that Youtube TV hasn't been able to offer much 'quality' when it comes to streaming Live TV. An example would be the CBS situation. Many users aren't able to watch CBS on Youtube TV at all. They are either facing infinite buffering (stuck at the loading screen) or seeing bad picture quality. And as expected, users are extremely unhappy about it.
How to fix CBS not working on Youtube TV?
If you have confirmed that it's not an outage on Youtube TV's side, the next thing you should try is restarting the Youtube TV app. While you do so, perform a full power cycle on your device too. This will include unplugging power cables from your device and waiting for a few minutes before plugging them back in. A full power cycle, also known as a hard reset for TVs, has helped a lot of users fix this issue. If this doesn't help, try the following fixes:
1) Check your internet connection. It is a common cause of the 'CBS not working on Youtube TV' issue. Restart your router and modem and check whether the issue persists.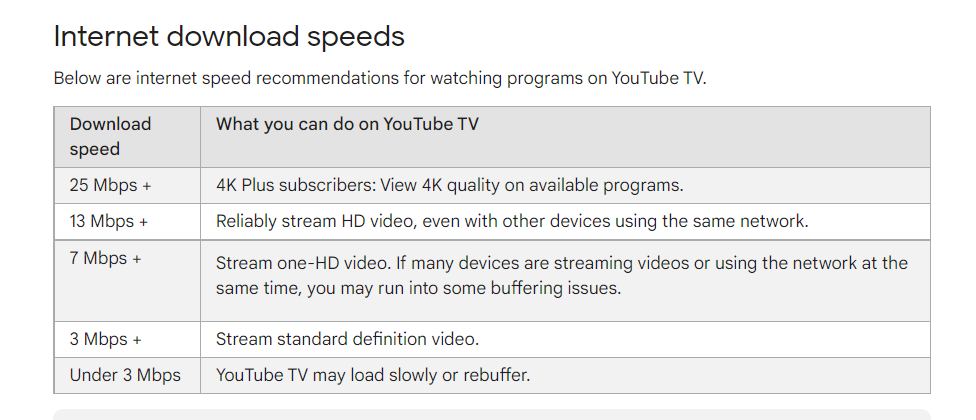 2) Check whether CBS's servers are up and running.
3) Clear the Youtube TV app's cache from storage settings on your phone or TV and try again.
4) If quality is the issue, set the video quality by selecting the gear icon on the bottom-right of the player.
5) Update the Youtube TV app. The officials may have deployed a patch to fix issues related to CBS not working on Youtube TV
6) Make sure that Youtube TV has appropriate location permissions. Check your device's settings. Also, disable any VPN service if you are using one.
If none of the above works, consider reporting the issue to Youtube TV support for further help!