Own a Comcast Xfinity? Congratulations on owning great quality digital TV and high-speed internet! However, Comcast can be associated with some pretty notorious errors. One of such errors is the error code xre-03121. This error pops up usually when a user reconnects or resets the set-top box of Comcast. If the same error has been troubling you, we are here to help.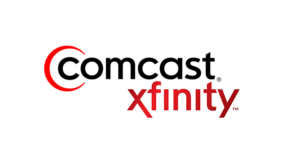 Comcast is the second-largest broadcasting and cable television company in the world by revenue. Hence, we can assume that it is a hit among US TV fans. They are also the largest home Internet Service Provider in the United States. Having Comcast's Xfinity will give access to both TV and internet as a bundle without having to maintain the two differently. They also provide dedicated relocation services, switching services to the new locations very fast. However, users may want to bring the set-top boxes or other hardware with them when they move. And, they may also try to reset it themselves. This might trigger an error in the services.
Comcast Xfinity Error Code xre-03121
The xre-03121 error code doesn't point to a specific reason. It may show up without any context, and also due to damaged hardware. As much as incompetent equipment may trigger such an issue, it may also be caused by a software bug. The error 03121 is usually accompanied by another error 03007 which shows up immediately after. 03121 code points to a disabled set-top box.
One Reddit user posted about the same error on Comcast's official Reddit Community Page. The user, after moving to a new location, had tried to set up the box and was getting the error 03007. The tech support of Comcast had suggested restarting the box multiple times, but every time it restarted, the TV channel was shown briefly before it showed another error code xre-03121 and went back to the error 03007. Comcast tech support had checked everything on their end and stated that all is fine on their end.
XRE-03121 and then XRE-03007 after address move from Comcast_Xfinity
XRE-03121 and then XRE-03007 after getting X1 box today from Comcast_Xfinity
If you are facing the same error on your Comcast, we have listed a few troubleshooting techniques you can try before reporting the incident to Comcast support.
First, check your internet connection. Your device and set-top box should receive a good internet connection.
Make sure you try rebooting your set top box with Comcast Tech Support. They will assist you further if any issues.
Another thing you can try is performing System Refresh from the My Account app.
If the above three tips don't help you out, please lodge a complaint with Comcast Support from here. You can also post the same on their Reddit page. You can also tweet to them.