Cscpay app is an online platform that provides you with a coinless laundry system. They bring forth community and commercial laundry services, in-house personal laundry, and air dryer services. They are presently serving in the United States, Canada, and Europe. With more than 150,000 customers, Cscpay aims at delivering its best for a seamless laundry experience. The app's key characteristics are as follows-
A) Administration and reporting.
B) Availability of digital payment options.
C) Machine monitoring, service, and security.
D) Customer convenience.
Also read- Quicken bill pay not working: Here's why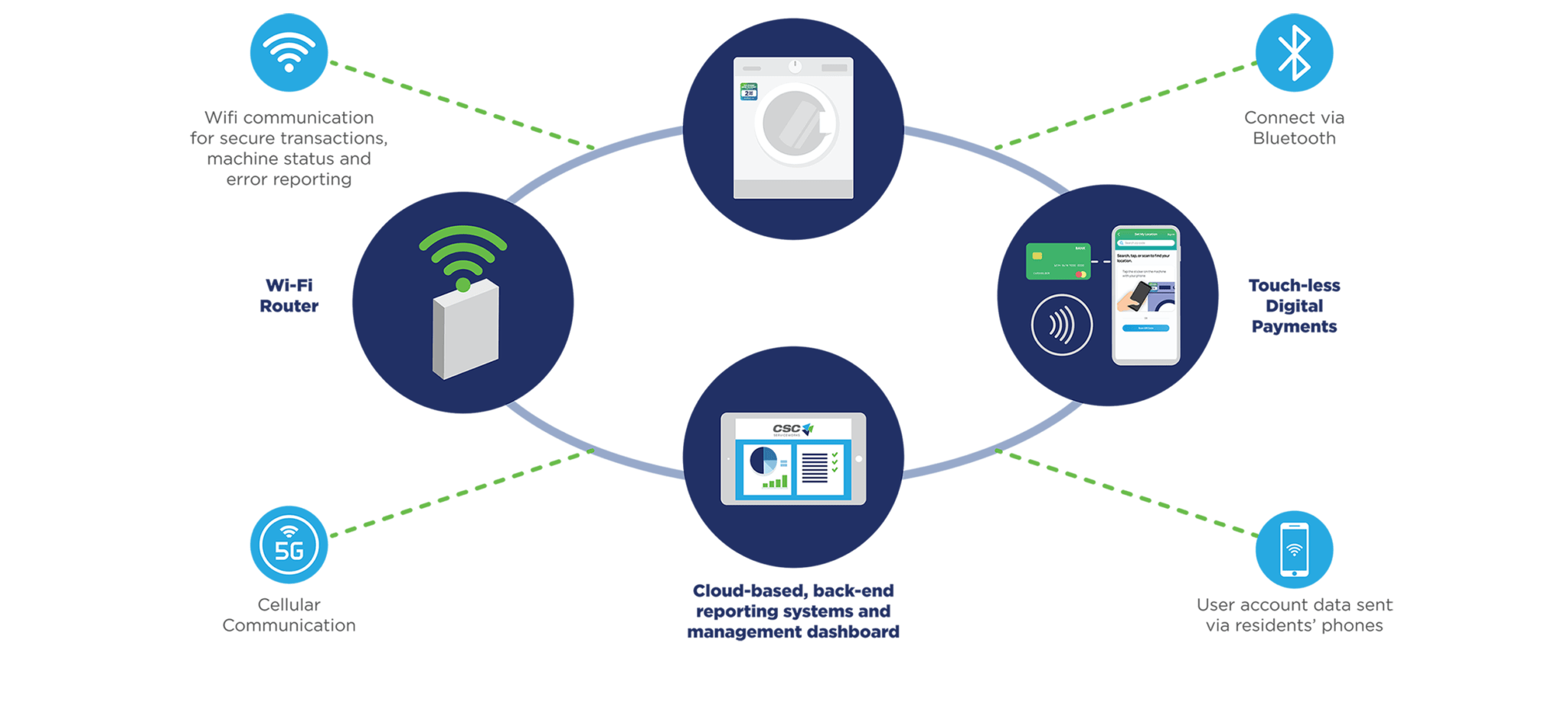 Cscpay App not working, here's what you can do-
CSCPay Mobile app at some times, might not work properly due to issues that your device may have or due to an unstable internet connection. Usually, you can face buffering or connection issues in this case. These issues can be fixed with a little effort and time. You can try the following solutions in case of issues with the application-
1. Since we know that Bluetooth connectivity plays an important role in running the application, make sure you have your Bluetooth turned on and it is within the coverage limit.
2. Make sure your internet connection is not weak or lagging. A fast and stable internet connection helps promote the smooth functioning of the Cscpay app.
3. Always upgrade your application to newer versions, when available. You can also try to uninstall and then reinstall the application to avoid any hassle.
4. You can try and reboot your device. This will help your device refresh its memory and applications. It usually resolves all sorts of issues easily.
5. Also try to restart your WiFi modem or router. Plug out all the cables connected to the modem, wait for a while and then reconnect the cables. This ensures good internet speeds. If a stable WiFi connection isn't available, try using mobile data.
6. Clear the app's cache and cookies. You can do this by opening Settings on your device, and clicking on Apps. Locate the app from the list of apps on your device. Navigate to Cscpay > Storage and then click on Clear Cache Data.
For more help and assistance, you can go ahead and reach out to Cscpay mobile support. You can either dial 855-662-4685 or write to them at customerservice@cscserviceworks.com. 
Also check their help and FAQ page here.