Heket is the second mini-boss you will encounter in Cult of the Lamb. So, if you are wondering how to defeat him, then you might want to read the complete article. You will come across a few mini-bosses before you get to meet the main boss in Cult of the Lamb. But, a lot of players face difficulty while fighting this boss. So, if you are looking for an answer as well, then we are going to help you out. In this article, we will tell you how to defeat Heket in Cult of the Lamb. So, make sure to stick with us till the end.
If you enjoy dark occult video games mixed with city management, then Cult of the Lamb is the perfect game for you. You play as a poor lamb who was saved from certain annihilation by a shady god. Now, you need to create a cult and gather followers in order to replay him. You will encounter all sorts of enemies and rival cult leaders on your journey. Heket is one of the enemies in Cult of the Lamb that will stop your progress. But, you don't have to worry about him anymore. So without any further ado, let us proceed with the main topic at hand.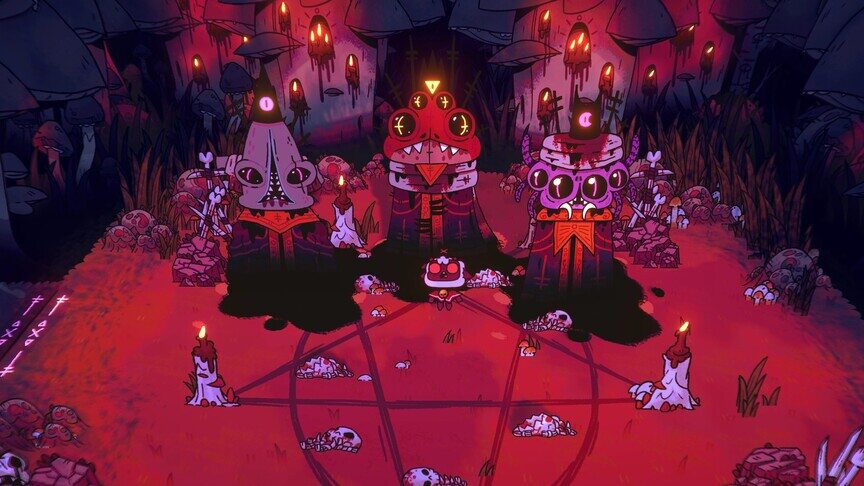 Cult of the Lamb: How to defeat Heket?
Heket looks like a frog and also acts like one. So, expect a lot of jumping around. His jumps will create shockwaves that will damage you. Similar to other boss fights in the game, Heket's fight is also divided into phases. During the first phase, Heket will jump around and throw bombs at you. You can easily dodge these attacks. The boss will also use its tongue to attack you. So, make sure to get out of the way of this attack to avoid taking damage. During this time, Heket will also spawn several toads. You can kill them if you want to.
Once you deal enough damage and Heket is at half health, it will spawn two minions. While these two minions are alive, Heket will leave the battlefield. So, make sure to dispatch them quickly. Once you kill the two minions, the boss will once again join the battle. Now, be prepared for intensified jumps and bombs. The bombs will also come down in barrages. Heket will also throw several rings toward you. You can use these moments to attack the boss and finish the fight. So, this is how you can defeat Heket in Cult of the Lamb. We hope that you found this article helpful. Stay tuned to Android Gram, and happy gaming.