Wondering how to get Crystal Shards in Cult of the Lamb? Then you, my friend, need to read the complete article. This is an important item in the game. You will need it for a quest and can also use the Crystal Shards back at your camp. But, locating this item is a little difficult in the game. So, if you are also searching for a way, then you don't have to look any further. In this article, we will tell you how to get Crystal Shards in Cult of the Lamb. So, make sure to stick with us till the very end.
Cult of the Lamb is a game about starting a cult and collecting followers. All this while, you will be killing and sacrificing in the name of the dark god that saved your life. But, this will not be an easy task. Other cult leaders and various enemies will target you. But, you will need to fight them off and perform your rituals. During your journey, you will also need to erect statues, shrines, and other buildings. You can do this by using gold coins or Crystal Shards. So without any further ado, let us proceed with the main topic at hand.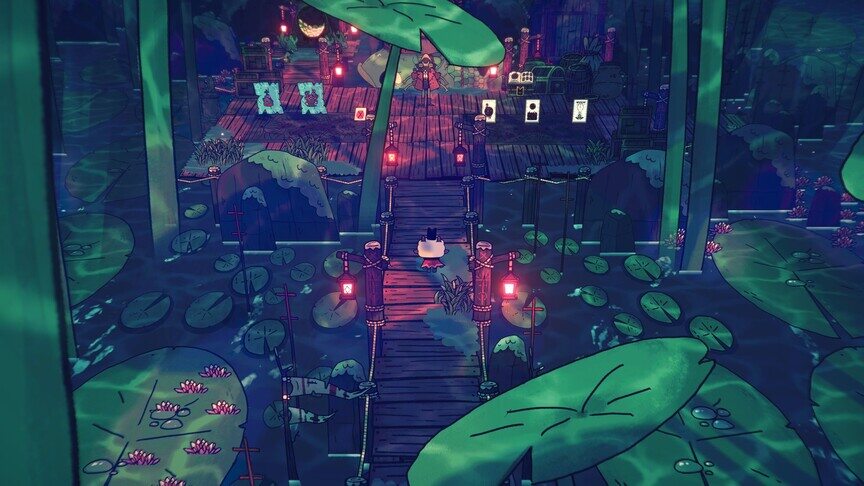 Cult of the Lamb: How to get Crystal Shards?
To start collecting Crystal Shards in Cult of the Lamb, you will first need to reach the Anchordeep region. This is the third area in the game and you will find a Bishop overseeing this region. You will start receiving the Crystals Shards as you clear the area. You will also need to keep an eye on the large crystal piles in this area. They tend to drop some Crystal Shards when you break them. All you need to do is hit them with your basic attack. Note that these piles don't always drop the shards so keep your fingers crossed.
As we said before, you will need to explore the Anchordeep region thoroughly in order to get the Crystal Shards. Clear each and every corner and break all the purple shards sticking out of the walls. These shards might drop up to two Crystal Shards. Note that it will take you multiple runs to collect enough material for upgrading and other uses. Well, this also brings us to the end of this article. We hope that you found it helpful. Stay tuned to Android Gram, and happy gaming.