Dave the Diver is an indie adventure where you have to manage a restaurant at night and explore the ocean during the day. In order to beat this game, you have to explore the mysterious Blue Hole, collect resources, and fish while also making lots of money at the restaurant. To do this, you will use specialized equipment and tools to explore the great depths and collect fish and resources. Dave the Diver has a distinct art style and is on its way to becoming a cult classic because of its mechanics.
Some of the quests and missions in the game require you to find and harvest special types of fish. One such quest will require you to go hunting for a specific type of shark. In order to complete this quest, you will have to find and serve that shark as a meal to a customer. Yoshie is the customer that gives you such a quest where she demands the "Whole Roasted Sharkhead" dish. So, to prepare this dish, you will need to find the Whitetip Reef Shark. In this article, you will learn more about the shark and where to find it. Additionally, we have also shared some tips on how to go about hunting and harvesting it.
Dave the Diver Whitetip Reef Shark Head: How to get & find?
The Whitetip Reef Shark is an essential ingredient for Yoshie's quest, 'A Scolding from Yoshie'. In this quest, you will have to serve a customer named Yoshie a dish called the 'Whole Roasted Shark Head'. The only way to complete this quest is to hunt and harvest a Whitetip Reef Shark head from a Whitetip Reef Shark. In order to do this, follow these steps;
Upgrade your weapons and items to the maximum you currently can.
Go to your boat and drop down into the ocean.
Keep swimming towards the right side of the ocean (as suggested by Bancho) to encounter this shark.
You will have some luck encountering them at a depth of 30-50m below sea level. They are also commonly seen in the daytime but can be spotted at night if you are lucky.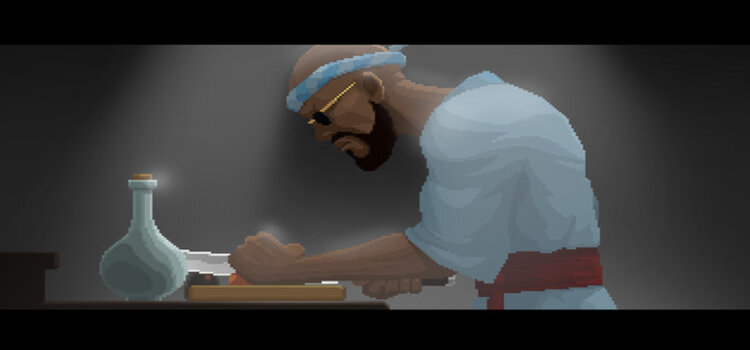 Once found, you will need to harvest it. Keep in mind that this is a predator, so it will attack you. These sharks are fast and aggressive, so be ready to dodge their attacks. They can also deal a lot of damage, so it is a good idea to max out your armor, defense, and health items if possible. So, what you need to do is keep dodging their attacks and hit them consistently with harpoon shots. Eventually, it will die, and you can then harvest its head.
With that said, we hope this article provided you with all the information needed to find and hunt one of the Whitetip Reef Sharks in Dave the Diver. For Dave the Diver and other gaming content, keep visiting Android Gram daily.