After the successful performance of Getting Over It With Bennett Foddy, we now have a well-made 3D version of the same gameplay, named Only Up!, where you play as Jackie, a young teenager who just wants to run away from poverty, and he goes on a mysterious journey of his own. From cars to big apples, the game includes many kinds of assets in its unique gaming environment. Well, it isn't unknown that you will be falling a lot! We mean, really, a lot! There are no checkpoints in-game where you can just save it and come back later to complete the rest of the game, just like in Getting Over It. So the only thing you can do is pray and pray more that the game just doesn't crash in the middle or that you don't mess up the grab button while being high on the map. Since this is the core mechanism of the game, we probably won't see any checkpoints. But what about the inclusion of a multiplayer mode in Only Up? Is that possible?
This discussion has actually been going on for a while in many gamer circles, and there are quite a few scenarios that we can think of right now. The game's popularity has been rising steadily, with most streamers playing it for countless hours but failing to reach the top. Well, one of the most popular figures in the gaming world, DrDisRespect, boosted Only Up's popularity greatly by beating it in under 92 minutes (and that too without using slow-mo)! Yes, you heard it—just 92 minutes. This happened just a few days ago, and ever since, players have been asking for more updates regarding new content in Only Up, and multiplayer mode is one of them. Let's see the possibilities.
Only Up Multiplayer Mode Release Date: Is it coming?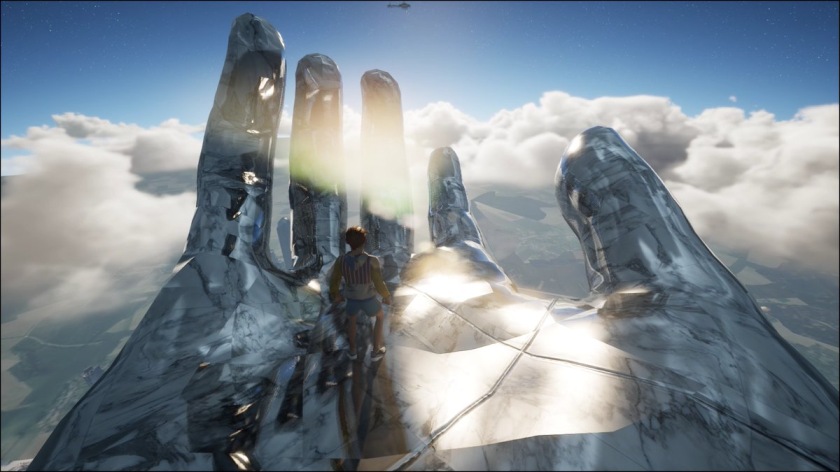 Currently, there is no information on the release date of a multiplayer mode in Only Up. The game was first released on May 24, 2023, and it has seen various bug reports and also some small patches to fix weird controller issues. But now what? It has been over a month, and as always, many gamers have beaten the game already. Being a single-player game like Dave The Diver, you cannot really do anything after beating Only Up since there are no additional modes in the game. So if a new game mode is to be released, what if it's a multiplayer mode? And if so, then what can the player actually do? Let's see some of the most basic multiplayer elements that can be implemented in Only Up.
Ranked mode
You may think there is no killing in this game, so how can a ranked mode be implemented? Let's not forget the core mechanism, which is to reach the Top! Yes, players can speedrun through the game, which will let them show their name on a Leaderboard. The less time it takes you to reach the top, the more respect you're going to get from others who didn't.
Co-Op Mode
This is the fun part; you can start going up in a pair, and if one falls down, you can use something like a rope or directly teleport to your friend's location. The teleport part might be impossible, but yeah, a mode like this where you can enjoy the journey alongside a friend is more fun than screaming alone at home once you fall from the top.
Team vs. Team
This mode can also be included, where you will be able to challenge other players 1v1, 2v2, or with more players onboard. This will make Only Up feel like Takeshi's Castle or Fall Guys, where you try to squeeze through levels while trying to be the first one Up!
The concepts are many, but it all depends on the developer of the game. For the time being, there is no information on whether a multiplayer mode for Only Up will be released, but it is guaranteed that new content and bug fixes will keep coming. If we fetch additional information on this matter, we will update this article accordingly. So, start following Android Gram right now for more articles like these.