Destiny 2 is heavily story-based. So, it is only normal that players will finish the story and the video game someday and long for new content. In this article, we are gonna list every single expansion pack or DLC Destiny 2 has received since its release. Keep reading to know the prices as well.
Destiny 2 Expansion Packs & DLC List and prices
Here is the list of all expansion packs of Destiny 2 and the price list.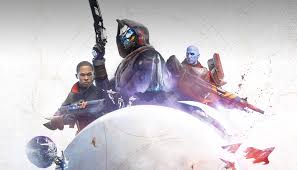 Base Game
Bungie and Activision released the base game on September 6, 2017. The original price for Destiny 2 was around $59.99 before it was rebranded as a free-to-play video game with purchasable content.
Curse of Osiris DLC
The popular video game's first DLC was released on December 5, 2017, and was well appreciated by fans. The original price for the Curse of Osiris DLC was $16.99.
Warmind DLC
Warmind was Destiny's second DLC and was released on May 8, 2018. The original price for the Warmind DLC was $19.99.
Destiny 2 Forsaken: First major expansion
Activision killed off one of Destiny 2's main characters in this expansion, which is probably what made this expansion extremely popular. Well, Forsaken was originally available for $39.99 and did not include the previous DLCs. Later, Activision bundled the previous DLCs with Forsaken. Also, for a limited period, Activision gave away the base game for free. Moreover, some players were lucky enough to get the entire package (base game + forsaken + two DLCs) for $29.99.
Black Armory, Joker's Wild, and Penumbra DLCs
These DLCs were exclusive content released for players who purchased the annual pass for $34.99.
Destiny 2 Shadowkeep: Second major expansion
Bungie started the journey of standalone expansions with Shadowkeep. Therefore, players no longer needed to buy the base game to play Destiny 2. Now, players can choose which expansion packs to buy and play. Moreover, Shadowkeep was originally available for $34.99 but is now available for $3.99 independently. There's also a bundle pack available for $9.99.
Destiny 2 Beyond Light
This expansion/DLC was released on November 10, 2020.
Destiny 2 Witch Queen
Yet to be released on February 22, 2022, this expansion pack is available for pre-order at $39.99. Moreover, there are value/bundle packs available as well.
| | |
| --- | --- |
| FORSAKEN DLC  | $9.99 with ongoing offers (without offers: $25) |
|  SHADOWKEEP DLC | $9.99 with ongoing offers (without offers: $35) |
| BEYOND LIGHT DLC | $49.99 for Deluxe Edition with ongoing offers (without offers: $70), $29.99 for Standard+Season 1, and $23.99 for only Standard Edition |
| WITCH QUEEN DLC (upcoming, up for pre-orders) | $99.99 (Deluxe Edition + Bungie 30th Anniversary Bundle), $79.99 (Deluxe Edition), $39.99 (Standard Edition) |
For more information, visit Bungie's online store.