Are your friends suddenly not showing up in Destiny 2? If yes, then you, my friend, are not alone. Several Destiny 2 players have reported the issue of their friends list not showing in the game. In a multiplayer shooter game like Destiny 2, missing friends or friends list is a major issue. The second installment in the Destiny series has faced this issue often in different forms. So if your cross-platform friends are missing from your friends list or your friends are showing as blocked, then you need to read this article. There are several fixes for this problem and one of these fixes might work out for you.
Developed by Bungie, Destiny 2 is a free-to-play online-only multiplayer game released back in 2017. The game was launched as pay-to-play but was changed to free-to-play on huge player demands and has been very popular ever since. Destiny 2 is known for featuring a wide variety of quests/events and challenges for the players. But when a game relies so heavily on multiplayer gameplay, the friends list not showing up issue can be very frustrating for players. Amidst all the events and challenges, not being able to invite your friends to play with you can be infuriating.
Unfortunately, no official fix has been released so far by Bungie, so the players are forced to try out the fixes available on the internet. To help you out with this problem, in this article we will tell you how to fix the Destiny 2 friends list not showing issue.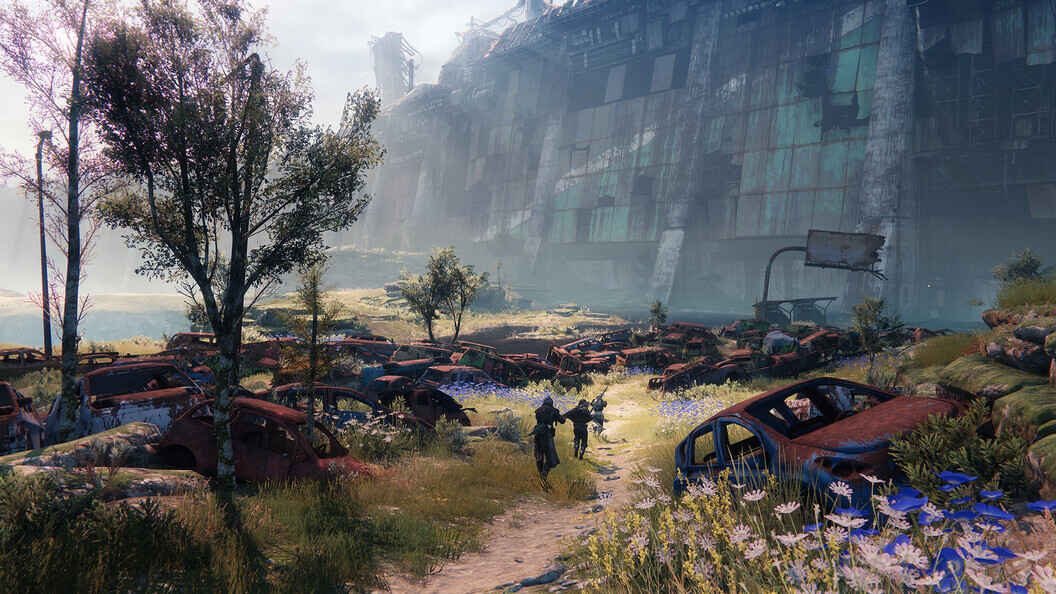 Destiny 2 friends list not showing: Fixes & Workarounds
Before we begin with the fixes, we would like to recommend you follow the general troubleshooting processes first. Most of the time, these can fix the problem without having to take any drastic measures. Also, since there is no universal fix for the issue, you might want to try each of them and see which methods resolve the issue for you. However, make sure to back up your game and save files before attempting these steps.
1) Restart Destiny 2. Sometimes, it may happen that the game doesn't load properly so restarting it might fix the friend list not showing up issue.
2) Reboot your system.
3) Check your internet connections to make sure they are stable.
4) Check for any game updates you might have missed to install.
5) If you're having this issue with cross-platform friends then make sure you both have Enabled Cross-play in your Settings.
6) We would recommend you verify that there are no users added to Bungie's Blocked Users List. If your friend accidentally got added to it, then make sure to remove their name.
7) Delete Destiny 2 cache. This seems to have helped a few players to get their in-game friends list back.
8) You should also check if your in-game communication settings are set to show friends or not. To do so, follow these simple steps- Game settings> General> Online Safety & Family> Privacy & Online Safety> Xbox Privacy > View Details and Customize. Once there, go to Communication and Multiplayer> "You can join cross-network play" and make sure it's set to "Allow".
(Note – The above-mentioned method applies to Xbox Users only)
9) Check if your Windows is up to date. If not, then install the latest version and try again.
Workaround for the issue-
If the above steps did not fix your problem then it's best to wait for an official fix from Bungie. This should not take too long but in the meantime, you can use this workaround to keep playing with your friends. Follow the steps as instructed and you will be able to play with your friends even if your friends list is not showing in Destiny 2.
1) Form a clan or ask your friend to create one in the game.
2) Join the clan via "exact clan lookup" on the Destiny app.
3) From here, you can play the game with your friend and send friend requests to each other again.
4) You can also form a fireteam in the Destiny app and add your friends there. Once added you can play together with them.
We hope this article helped you to resolve the Destiny 2 friends list not showing bug. If the problem persists, try sending an email to Bungie support or wait for an official hotfix. If you're having a similar issue of missing friends list in Apex Legends, then make sure to read the article about its fix and workarounds on Android Gram. Happy gaming.