Facing the error 1b-3016 when trying to launch Discovery Plus on your TV? According to reports, the error code 1b-3016 seems to be exclusive to Samsung TVs. However, you may also see this error on other TV platforms – it is essentially a Discovery plus error code. We've put up a list of solutions and workarounds to assist you! But first, let's see what this issue is about.
When a Samsung TV user reported the Discovery Plus error code 1b-3016 in the official forum, a Samsung moderator acknowledged the problem and suggested a few workarounds. But, it is not clear why the error pops up. However, trying the fixes and workarounds from this article will help you get rid of the error in no time.
Discovery Plus Error Code 1b-3016: Official's Workarounds
1) Reinstall the App: Open the app list on your Samsung TV and uninstall the Discovery Plus app. Download and install the app from your TV's app store. Check to see whether the problem still exists. If that's the case, go to the following step.
2) Update the TV Software: Your television runs on software that needs regular updates to fix reported bugs. If the Discovery plus app is displaying an error, it might be due to a pending software update. There might be a firmware or operating system upgrade available. If so, make sure you complete the updates and try to launch the app again.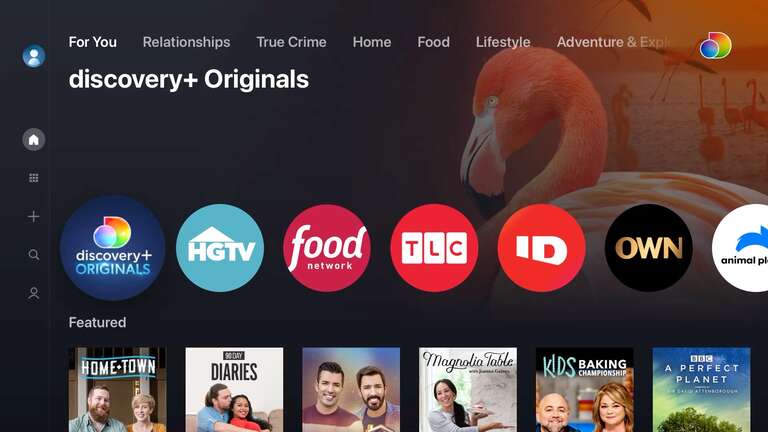 Other Fixes For The Error
1) Restart your device: If reinstalling the app does not solve the problem, you should restart your TV. Some TVs must be unplugged to be restarted, while others must be turned off. Along with the power off option, many feature a restart option. Try streaming Discovery Plus after you've fully reset your device to see if it works.
2) Make sure your internet connection is working: Check your connection by loading a web page or using another streaming service to see whether the internet is working perfectly or not. A high-speed and steady internet connection is required for streaming. Discovery Plus will not operate if it is too sluggish.
These are the recommended Discovery Plus data speeds:
– 0.5 Mbps is the minimum required speed for streaming
– 1.5 Mbps is recommended speed.
– For SD quality video 2.5Mbps is recommended.
– 4 Mbps is the recommended speed for high-definition video.
If none of the above solutions work, verify whether there's an ongoing Discovery plus server issue. If the problem is caused by a server outage, you're out of luck and can't fix it with simple troubleshooting. Try finding a notification related to a problem with the servers, and if you are unable to resolve the issue, contact customer service and report the issue to them.