Wondering if there is a fix for Disney Dreamlight Valley Cloud Save issue? Then you, my friend, might want to read the complete article. A lot of players have reported that they are unable to create a cloud save account. This is very frustrating because you will want to keep your progress safe. According to the developers, the sudden influx of players is the major cause of this problem. In this article, we will tell you if there is a fix for the Disney Dreamlight Valley Cloud Save issue. So, make sure to stick with us till the very end.
Disney Dreamlight Valley is a life-simulation action RPG. The game will take you through a magical world filled with many iconic Disney characters. So, you will meet many characters like Mickey Mouse, Goofy, and Ariel along your journey. The game is full of amazing quests that will keep you invested and engaged. At the moment, the game is still in the early access phase. Therefore, players are bound to encounter various problems. One of them is the Cloud Save issue. Below, we will tell you if there is a fix or workaround for this bug. So without any further ado, let us proceed with the main topic at hand.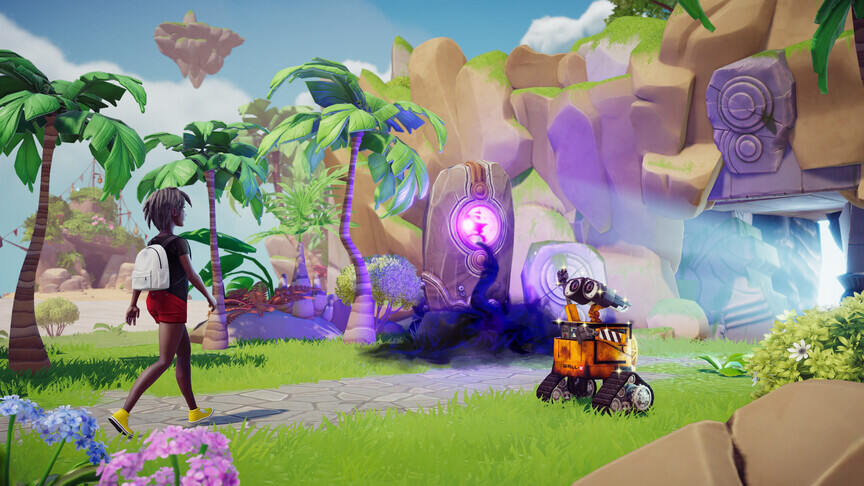 Disney Dreamlight Valley Cloud Save issue: Is there any fix yet?
Unfortunately, there is no official fix for this issue. The developers have acknowledged the problem and are working to resolve it. Though, the developers have suggested that you should try to save to the cloud several times before quitting. Even though this is not an ideal solution, it is the best workaround you have at the moment. Along with this, we also have some fixes that might resolve the issue.
1) Make sure that you have a stable internet connection. A fluctuating network will also trigger this issue while saving to the cloud.
2) We highly recommend using an ethernet cable over a wireless connection.
3) If you are unable to save, then wait for a few minutes and then try once again. The game should save the data after a few tries.
4) Make sure that your game is up to date. Don't forget to download and install the hotfix update once it rolls out.
So, these were some methods to fix the Disney Dreamlight Valley Cloud Save issue. We will make sure to update our article when new information is available. Make sure to stay tuned to Android Gram, and happy gaming.