Wondering if Disney Dreamlight Valley is available on the Steam Deck? Then you, my friend, might want to read the complete article. Steam Deck has become a really popular gaming platform. Naturally, the users are wondering if they can enjoy the new Disney-themed video game on their devices. Well, if you are searching for the answer as well, then you, don't have to look any further. In this article, we will tell you if Disney Dreamlight Valley is available on the Steam Deck. So, make sure to stick with us till the very end.
Disney Dreamlight Valley is a life-sim-action RPG that includes some of the most iconic Disney characters. So, you will meet characters like Mickey Mouse, Wall-E, and Donald on your journey. They will help you throughout the game and make things more fun. At the moment, almost all the major gaming platforms support Disney Dreamlight Valley. But, this has got Steam Deck users curious if they can run the game too. Well, this is a genuine question because Steam Deck is a relatively new device and still cannot run a lot of games. Below, we will discuss this topic in more detail. So without any further ado, let us proceed with the main topic at hand.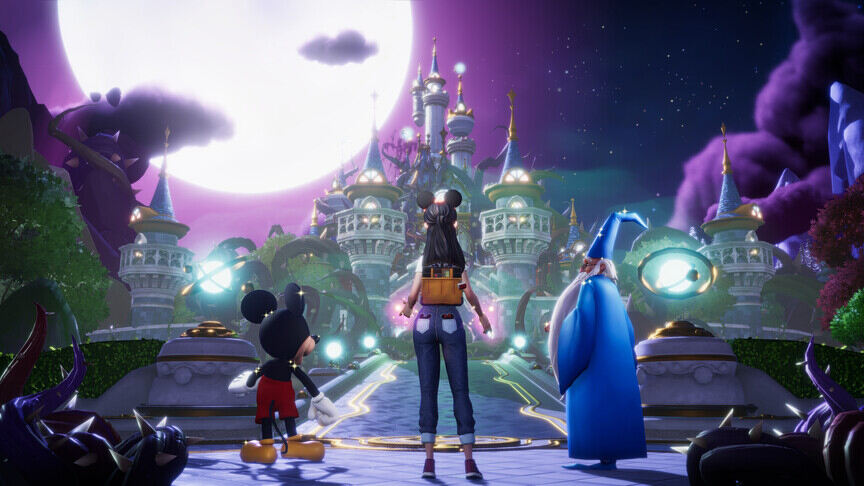 Disney Dreamlight Valley: Is it available on the Steam Deck?
So, is Disney Dreamlight Valley available on the Steam Deck? Well, according to the developers, the game has not officially rolled out for the Steam Deck. But, you can still play the game on this device if you want to. However, the developers have warned that you will encounter lots of bugs as Disney Dreamlight Valley has not yet been optimized for the Steam Deck. Also, since the game is still in the early access phase, a lot of new things keep getting added with each update. So, you might face stability issues on the Steam Deck while playing the game.
But as we said before, you can still run the game on the Steam Deck. The device is powerful enough to handle the game and run it smoothly for most parts. But, similar to how the developers need to optimize the game for Nintendo Switch, they need to make certain modifications for Steam Deck as well. So, we will still recommend for you wait till the game officially rolls out for the device. In the end, we hope that you found this article helpful. Stay tuned to Android Gram, and happy gaming.