There was a time when games were played on CRT screens with bulky displays that would even need air conditioning at times. As technology progresses, times change. Now, we have monitors that can support ultra-HD resolution. Not only this, but the resolution of monitors is increasing as we speak. Now, there are monitors available in the market that have an aspect ratio of 21:9 with super-high resolution. These monitors are known as ultrawide monitors. Disney Dreamlight Valley is a game that is running on early access since September 2022 and will be getting a release in 2023. So, naturally, the players are wondering about ultrawide support in Disney Dreamlight Valley and if it is available or not. Therefore, in this article, we will be discussing the same.
Also read: Disney Dreamlight Valley Change Name feature: Is it available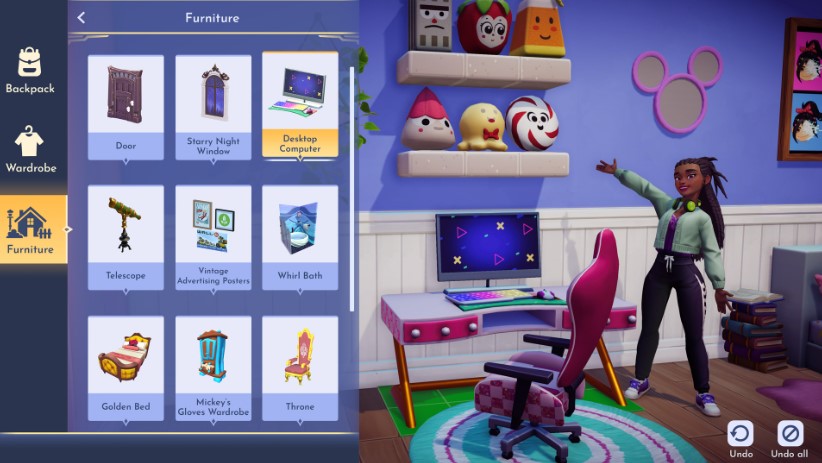 Disney Dreamlight Valley Ultrawide Support: Is it available
With the involvement of a studio as big as Gameloft as the developer and publisher of Disney Dreamlight Valley, players accept nothing but top-of-the-line features. Therefore, having ultrawide support for a game scheduled for a release in 2023 should not come as a surprise. However, does the game support ultrawide? Well, the answer is NO. Disney Dreamlight Valley does NOT support the ultrawide resolution.
If you go to the video settings of the game, you will notice that there is no resolution support of 21:9 or 32:9. This is quite disappointing considering many other games in the market are now coming with ultrawide support. Since there is no official ultrawide support from Gameloft's side, players are still trying to find ways to run the game in the ultrawide resolution.
It's natural for someone with an ultrawide resolution monitor to be able to experience the game on his/her whole screen. Also, the black bars around the game running on an ultrawide screen with a resolution of a regular monitor seems awkward. If you still want to try the game on your ultrawide monitor, you can check out the Disney Dreamlight Valley ultrawide and wider mod. It is one of the unofficial mods that will help the game to run on the 21:9 ratio without messing with the UI. To download this mod, you can click here.
So, this was everything about the availability of ultrawide support for Disney Dreamlight Valley. We also recommend for the players wait for the release of the official ultrawide support in the game. Also, do not forget to visit Androidgram to get the latest updates in the world of tech and gaming.