Fans of Hockey, here's a treat for you! The NHL 22 is all set to be released in October this year for all the video games and hockey fans out there. And, this version of the game is set to feature amazing enhancements, including improved graphics and improved environments to make it closer to the real world. You will feel like in a real game of your beloved ice hockey! EA has used the latest game engine to design this version of NHL. Another feature called the Superstar X-Factor provides special abilities to the players. Overall, NHL 22 is going to be an exciting buy for all eSports lovers out there. The game will be available on Xbox One, Xbox X|S, PlayStation 4, and PlayStation 5.
NHL 22: Does the game feature crossplay?
Crossplay support is an important thing for console owners. Especially because PlayStation 5 is still hard to get hold of. Many players have found themselves in a situation where they have upgraded their consoles, but their friends couldn't. Moreover, not everyone can own the same series of consoles. Crossplay support is hence, very inevitable for most games.
But does NHL 22 have crossplay support? Read on to know more.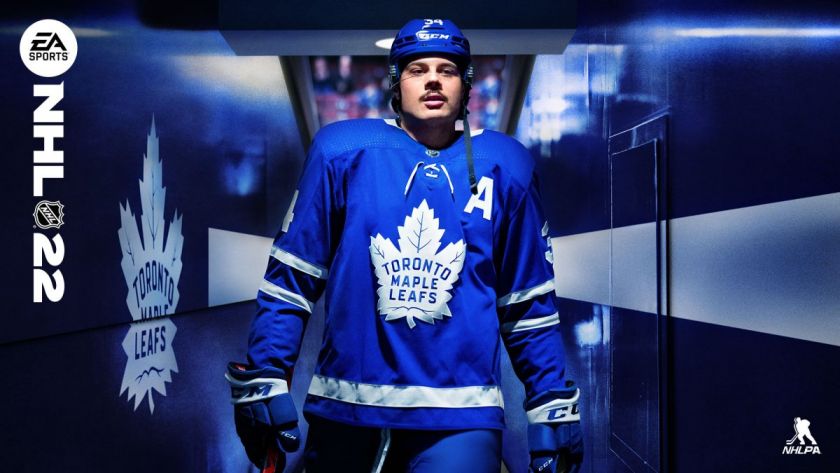 NHL 22 has two versions. You can buy anyone. We will be listing out the features for both versions.
Standard Edition
5 World of Chel X-Factor Zone Ability Unlocks
2 Be A Pro X-Factor Slot Unlocks, XP Boost, and Bonus Trait Points
Up to 2 HUT Diamond Player Choice Packs (1 per month for 2 months)
1 Unlocked Hockey Bag
However, the premium X-factor edition contains a lot more.
Premium X-factor Edition
Dual Entitlement
Up to 10 HUT Diamond Player Choice Packs (2 per month for 5 months)
5 World of Chel X-Factor Zone Ability Unlocks
2 Be A Pro X-Factor Slot Unlocks, XP Boost, and Bonus Trait Points
5 Unlocked Hockey Bags
3-Days Early Access
and many more features to be excited about.
Now, the Dual Entitlement feature, which is only available for the Premium X-factor edition, is a thing to know about. If you buy NHL 22 for PlayStation 5 or Xbox X|S series, with Dual Entitlement, you will be able to run the same game copy even on Playstation 4 or Xbox One. If you start playing on PlayStation 4 or Xbox One, you can transfer your game data to a newer console version whenever you upgrade.
However, the Dual Entitlement feature doesn't include crossplay support. From a FAQ section of NHL 22, we could gather that crossplay will not be supported on NHL 22.
Users are only able to play NHL 22 with other users that are playing on the same gen version of NHL 22. Microsoft and Sony users are also not able to play each other.
NHL 22 would surely be much more fun for friends if crossplay were available!