Wondering whether your favorite streaming device – Roku – has a web browser or not? Well, the answer is pretty simple and you may have already realized it if you have been fiddling with the UI. Roku has no native web browser which users can take advantage of. While streaming devices like Firestick are receiving next-generation modifications, Roku continues to limit itself on several aspects. But Roku still happens to be the first choice for many because of its easy-to-use interface and app availability. In a streaming device whose app availability is a feature worth noting, why is there no native browser app? This is a question that has managed to bother a lot of Roku users. Well, you can still download two browser apps from Roku Store. However, they are severely limited in terms of features. Read this article to know more regarding Roku's web browsers.
What are the official Roku browser options?
If you are tech-savvy, you would know that sideloading apps is a possibility on Roku. However, it is soon going to be a thing of the past. Roku has officially announced that they will disable support for non-certified channels on their devices from February 23, 2022. The result? A more complicated set of features for developers only! Developers will now be able to use Beta Channels, to test up to 10 apps among selected user groups for up to 120 days. And such a beta channel is only distributable among 20 test users at a time. Goodbye, sideloading tricks!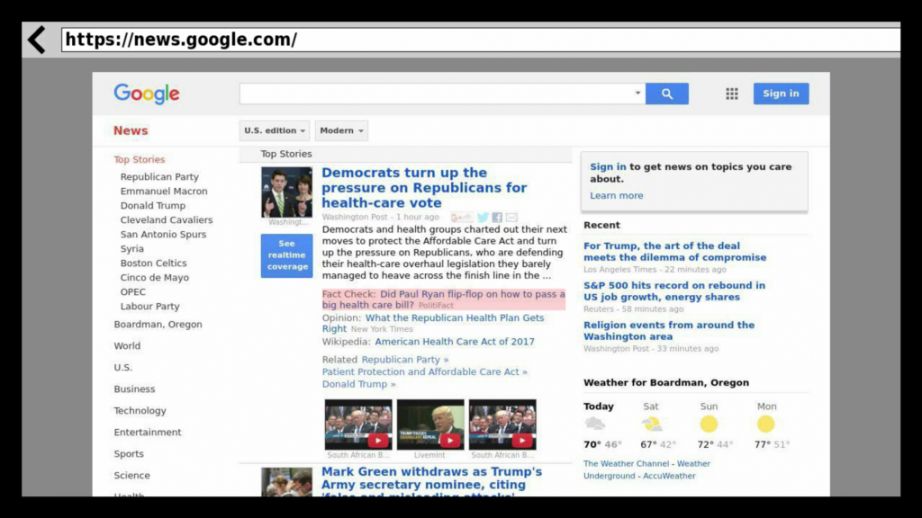 So, you will now have to get used to officially available apps on the Roku Store. The two available browser options are Browser X and Poprism Web Browser. And if you are looking to stream videos on them, you are in for a major disappointment. Neither of them supports videos and Poprism doesn't support images either – more than just major disappointment. Both Browser X and Poprism are heavily text-based, nothing like what you may expect from a modern web browser.
Also Read: Sharp Roku TV Black Screen issue: How to fix it?
Are there other options?
Well, yes! The good thing is you can still use the cast feature of Roku to screencast Chrome, Opera, Safari, or more from your mobile devices. You can even choose to cast from your computer. Now that's a relief! Will Roku have a native browser option later? Probably, not. And it's hard to imagine it after years of non-availability. Roku should have implemented something like Amazon Silk by now, considering that their major competitors provide good-performing native browsers. It's a shame that such a popular streaming device company hasn't taken such an idea into consideration yet. We will have to wait and see Roku's future plans. Until then, cast your way to browsing!