If you have not experienced a classic pirate adventure for a long time, this might be the right opportunity for you. Skull and Bones is finally making an entrance to various platforms in the market in March 2023(delayed). This modern pirate adventure is loaded with many adventures along with the latest features to give you the best gameplay experience. The game supports various features including uncapped FPS, in-game benchmark, advanced input settings, DLSS/FSR, ray-traced global illumination, etc. Do Skull and Bones have Ultrawide (21:9) & HDR Support? Well, let's go through this article to find out if we will be able to enjoy ultrawide support and HDR Support in Skull and Bones.
To become the best pirate to set sail on the Indian Ocean, you need to manage many things. From choosing the correct ship to keeping the morale of your crew high, Skull and Bones seem to be a challenging yet engaging pirate game. If we look at the trailer of the game, the first thing that captures the attention of our eyes is the graphics. The graphics of the game seem to be vivid and captivating. With most of the action going on the ships and the sea, there are times when you will be roaming around the land too. However, there is no point in having good graphics if you cannot project them on the screen of your system fully.
Also read: Is there a Skull & Bones Nintendo Switch Release Date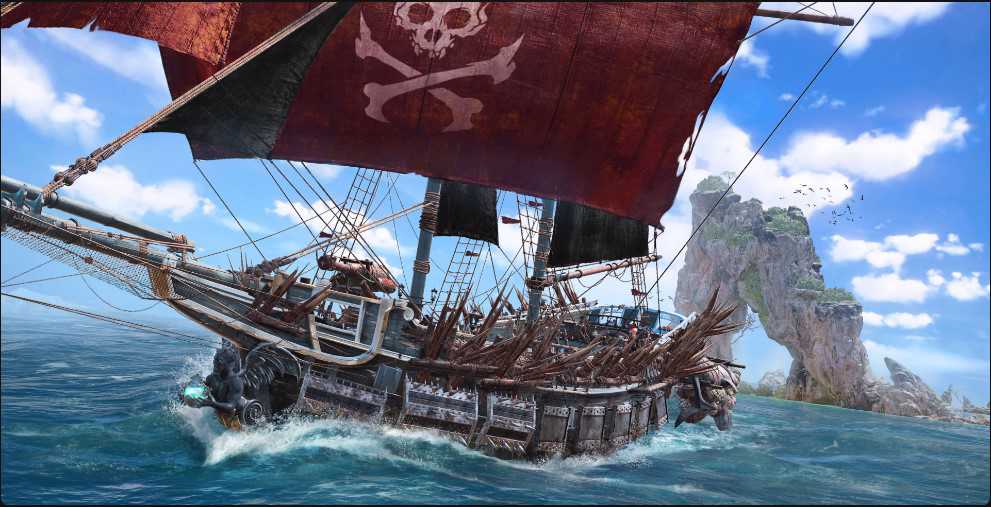 Does Skull and Bones have Ultrawide (21:9) & HDR Support?
Now, the question arises: Can you play the game on your ultrawide monitor with a ratio of 21:9? The answer is Yes. Skull and Bones does have Ultrawide support. You can play the game on an ultrawide monitor. The widescreen support is one of the notable features of the game. Therefore, if you were thinking of experiencing this pirate fantasy land on the Indian Ocean, you can go for it.
The second question that comes to our mind especially after seeing the trailer of the game is that does the game comes with HDR support. Well, if you meet the requirements to play the game at Ultra Preset graphics, then YES. The game does come with HDR support. You can play the game with 4K HDR graphics. The high dynamic range support of the game makes it more immersive.
So, if you were thinking about whether the Skull and Bones come with Ultrawide and HDR support, the answer is yes for both questions. For more information on games like Skull and Bones and other interesting titles, do not forget to visit Androidgram.