My favorite genre is here! Most of the battle royales nowadays are looter shooter video games. Super Animal Royale is different. Well, it does let animals pick up machine guns. That is probably very weird but fun to imagine. Super Animal Royale is an old game. It was released in 2018 for PC (Steam) as early access. The developers released a version for Xbox (One and X|S Series), PlayStation (4 and 5), Stadia, and Nintendo Switch on August 26, 2021. Also, the game left early access and was officially released on Steam too. The video game is too much fun considering the number of possibilities in the game. The most amusing part: animals battle against each other with automatic and semi-automatic guns. If you are looking for more information on cross play availability in Super Animal Royale, keep reading this article to know.
Cross-play is huge these days. With the advancement of technology, we can expect huge and swift up-gradation in console and PC hardware. However, companies cannot always handle the demand-supply chain. Also, we cannot expect everyone to have the same model or piece of hardware to play video games. In such situations, we depend on features like cross-play and cross-save for help. Including cross features is not a big thing. Almost all video games come with cross features that enable players to play cross-platform easily. But does Super Animal Royale feature crossplay yet?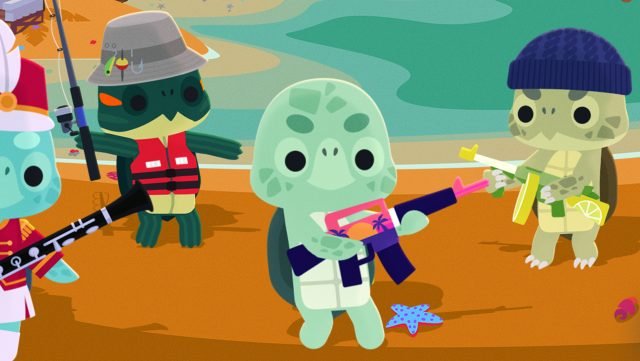 Does Super Animal Royale feature crossplay?
Fans want the cross-play feature as soon as possible. Battle Royales are best played when friends can team up together. However, as you can figure out already, Super Animal Royale doesn't support cross-play. However, here's a catch. When you try to start a match, you will see a toggle option that says CROSS PLAY. But, this probably isn't the cross-play you are looking for.
The game has included Cross-Play in the sense that when you start a game, you will also be matched with enemies who are playing on a different platform. This enables lower matchmaking times and a higher chance of avoiding a bot in the game. So, Super Animal Royale will not allow you to get into your friend's team if they have a different platform than you. Are the developers planning to incorporate inter-platform teaming up? Yes, they are absolutely planning something out for the same. Here's a Steam thread that confirms the same.
We will update this article once Super Animal Royale gets the cross-play update! Till then, stay tuned for more.