A war between two groups of military contractors has given rise to three characters you can choose from in Escape from Tarkov. You can choose to be a part of BEAR (team of Russian private military contractors) or USEC (A team of Western private military contractors) or a part of the survivor's group, who are trying to escape Tarkov. So, who do you choose?
With a gripping story and fire-cracking action scenes, Escape from Tarkov is here with a new update to blow your minds off. Enhanced weaponry, rennovation of in-game ballistic parameters, new equipments: everything is better with this new update. There's a new scav boss too. Read more about the update here.
Flea Market is a an essential part of Escape from Tarkov, and is now a little developed with this update.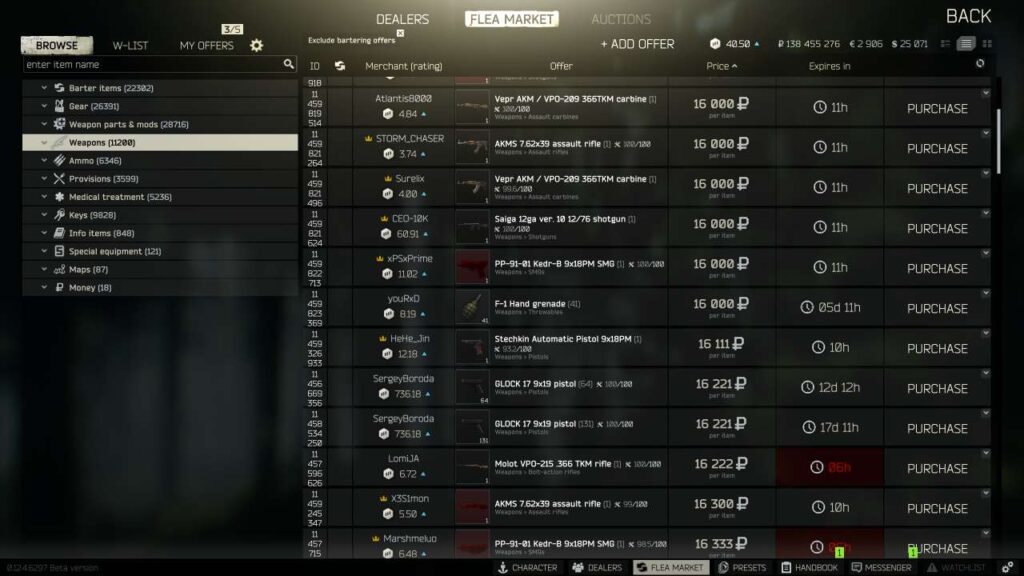 What is Flea Market?
Flea Market is what helps you earn roubles in Escape from Tarkov. Roubles is the in-game currency name. Fairly difficult to gain expertise of, the Flea Market can get you a good fetch for your raid in every match. It takes time to gain fair knowledge of how to trade in Flea Market for excellent money. But with Flea Market, you can get your hands on the best equipments for your hideouts, PMC loadouts, attachments and many more stuff.
Flea Market is now accessible at Level 20 of Escape from Tarkov
After the 0.12.11 update, the Flea Market is now accesible at level 20 of the game. It's cool because by that time you will have enough knowledge to start basic trading on the Flea Market. To gain access as soon as possible, players are suggested to do as many trading missions as possible. Even if you don't manage to escape a raid, kill as many scavengers as possible with whatever weapons you have. This will help gain experience faster. Also, like most games, exploring new items and unventured territories will help you gain even more experience and the game algorithm will favour you. Make sure you inspect and explore all unknown items in the game!
With the recent update, you can now report a suspicious player in the Flea Market. That's a relief.