Social Media isn't just about messaging or sharing important life events. Lately, we have been embracing the culture of video games as more of a "family/friends time" than a lonely affair. Facebook had everything, until 2018 when popular mobile video games also found their way into Facebook. You can even challenge friends for a game of digital basketball or pong on the Messenger chat. That's a fun chat session! However, like Facebook, Facebook Games can also give users a hard time. So, if you are unable to open up a game on Facebook, it is likely that you will need to perform some troubleshooting steps to get it fixed. Moreover, if it's caused by a server outage, you may also need to wait until officials fix the issue. Whatever it may be, read this article to know how you can fix the issue with Facebook Games.
More on Facebook Gaming…
With Facebook introducing integrated video games on their platform, integration has never been easier. Video games like Coin Master, 8 Ball Pool, Candy Crush, Farm Ville, and more have thrived due to Facebook's friend list integration. Honestly, it's fun to challenge your friend out there! You can keep an eye on their scores and also their status. Most games on Facebook also feature a separate leaderboard for your Facebook friends. In for some fiery competition? With cloud gaming walking in, many games on Facebook don't even require downloading. You can just hop on to the website from a computer browser or launch the Facebook app on an Android device to start playing on the cloud. Note that Facebook Cloud Gaming isn't yet available on iOS devices.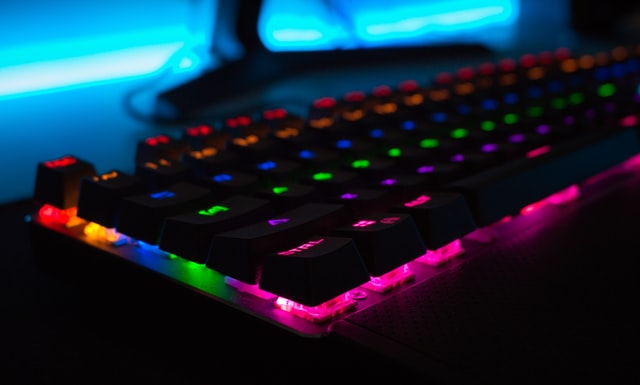 How to fix Facebook Games not working in 2022?
With Cloud Gaming coming into the picture, Facebook Games have become a thing of the future. However, along with that, users have also reported issues while trying to "game" on Facebook. Be it cloud or native, Facebook's games have been known to face loading issues. Many have complained of getting "just a white screen" while trying to launch a game on Facebook. If you are facing the same, try these workarounds:
1) Refresh the page, or restart the Facebook app: 
Sometimes, a simple restart/refresh goes a long way! Close the Facebook app from the Recents Window and reopen it. Similarly, refresh Facebook's website on your browser. This may solve the issue.
2) Update your browser/app:
Facebook Games will most likely misbehave if you are using an outdated browser or an app version. You will usually see a notification for an available browser update if there's any. Click on it to get it done. Make sure you update the Facebook app on your mobile device if you are using that for cloud gaming.
3) Apple's Safari Browser is limited when it comes to Facebook Games:
As mentioned before, Facebook's Cloud Gaming initiative has not been launched on iOS yet. So, you wouldn't be able to play Facebook Games on the cloud via the Facebook iOS app. However, Facebook offers cloud gaming support for Safari. Unfortunately, the support is limited. We recommend trying the Google Chrome browser on your iOS device or MAC to play FB Games.
4) Clear browser/app cache:
Facebook Games may not work due to the cluttering of browser cache files. We recommend deleting browser cache (and cookies) from the browser settings before trying to launch the game again. Similarly, on your phone, open the Settings app and navigate to the App List. Here, choose the option for Facebook. Now, you will either get an option to Clear data > Clear cache.
5) Check if Javascript is being blocked on your browser: 
Some programs or browser extensions [ad-blockers] are known to block Javascript. Facebook Games will not run without Javascript. So, disable programs like Ad-Blockers to get rid of the Facebook Games not working issue. You can also check whether Javascript is enabled in your browser settings. If not, enable it for FB games to run properly.
Lastly, it is possible that Facebook's servers are bottlenecked. As you may already know, millions of people play games on Facebook every day. Sometimes, it's just hard to keep everything stable. If none of the above workarounds work, we recommend trying to get back after a few hours. It is likely that the officials will address a server bottleneck or an outage within a few hours.
For more articles, stay tuned to Androidgram!