Not receiving Facebook notifications on your iOS or Android device? Not only does this bug affect Facebook, but Whatsapp and Instagram users have also been found to complain about the same. There's not much you can do other than general troubleshooting. Moreover, this bug has been there for years now and affects a bunch of users from time to time. Social Media giants like Facebook, Instagram, and Whatsapp should feature a working notification system. Among other strange reports, many users receive notifications of messages and posts that were posted several days (or months!) back. Why Facebook hasn't addressed this issue yet is still a mystery.
As mentioned before, there is no particular workaround that could completely fix this problem. Being a glitch, it can only be addressed by the developers. However, some reports suggest that a slow internet connection or corrupted app cache files can be behind this notorious behavior of Facebook's notification system. Well, it's best to be safe and try a few suggestions by tech-savvies that claim to solve the notification problem. Keep reading to know the workarounds.
How to fix Facebook notifications not working on iOS or Android?
Before you try device-specific workarounds, make sure that Facebook's in-app notification setting is enabled. To check, open the Facebook app and tap on the three horizontal lines. Now, tap on the gear icon to open Settings & privacy. Locate Notifications and open the setting. Here, make sure you enable every kind of notification you want Facebook to send you. You can choose to receive Push, Email, and SMS notifications of any activity that happens on your FB account. Once done, close the Facebook app and monitor whether the notifications are showing up properly. If not, try the following fixes or workarounds: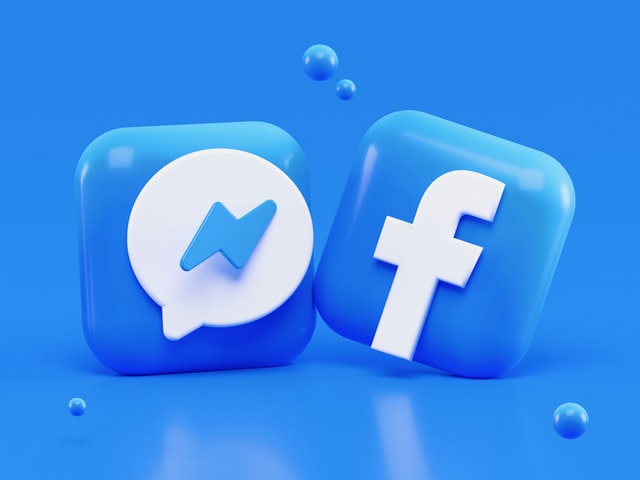 1) Make sure your internet connection is stable.
As mentioned before, troubleshooting your internet connection may be your best bet! However, it is a bit difficult to address the situation with notifications. It is possible that your internet connection is not stable all the time. As a result, it is possible to miss notifications at times when your internet connection is unstable. In such cases, try switching to mobile data on your mobile phone. Mobile data is usually more stable than a wireless network. However, it really depends on the kind of network coverage you get in your region. If you feel that your wireless network is better than your phone's data line, it is wise to not make the switch. Instead, you can talk to your ISP about your network's fluctuating ping.
2) Make sure your device allows Facebook to send notifications.
This may be obvious, but check your device's notification settings for any anomaly. For Android, open the Settings app and search for App Notifications settings from the search bar. Make sure it's enabled for Facebook. For iOS devices, open the Settings app and head over to the Notifications tab. Now, look for Facebook on the list and tap on it. Make sure to allow notifications for Facebook.
3) Check whether Status Bar notifications are enabled for Facebook.
Sometimes, notifications for particular apps refuse to show up on the Status Bar (Android) or Notification Centre (iOS). In such cases, check whether Facebook notifications are allowed to pop up on the Status Bar or Notification Centre. The same applies to Lock Screen Notifications.
For Android, open the Settings app and then look for Status Bar settings. Here, make sure that notifications are allowed to appear on Status Bar. For Lockscreen, head over to Lock Screen Notifications settings, and enable it for Facebook.
For iOS, open the Settings app and head over to the Notifications tab. Now, look for Facebook on the list and tap on it. Make sure to allow notifications for Notification Centre, Lock Screen, and Banners (if you want the recent notifications to appear more clearly).
Also Read: Can you add apps on Vizio Smart Tv?
4) Clear Facebook app cache.
– For Android, press and hold the Facebook app and select the Information (i) option. Now, select Clear data > Clear cache.
– For iOS, open Settings and navigate to General > iPhone/iPad Storage. Now, tap on the Facebook app in the app list and then choose the Offload app option.
Once done, relaunch the Facebook app and close it. Now, monitor whether you are receiving notifications on time.