Fae Farm is yet another relaxing game, recently released on September 8, 2023. If you are a longtime fan of games like Palia or Dave the Diver, then you will also love this one. The main character of Fae Farm is a farmer and a miner too. Since you will farm, craft, and repair your tools and other items, it becomes essential that you search for or mine for rare ores. In this guide, you will learn to mine one of the beginner-level ore types, copper ore.
Copper ores are one of the most widely known raw materials. You can find references to this ore in most survival and farming-related games. Fae Farm is also no exception. While these ores may seem like no big deal at first, soon the requirements will skyrocket, and you will be searching for them in huge quantities. So, without further ado, let's see where and how to find copper ore at Fae Farm.
Fae Farm Copper Ore: How to get & find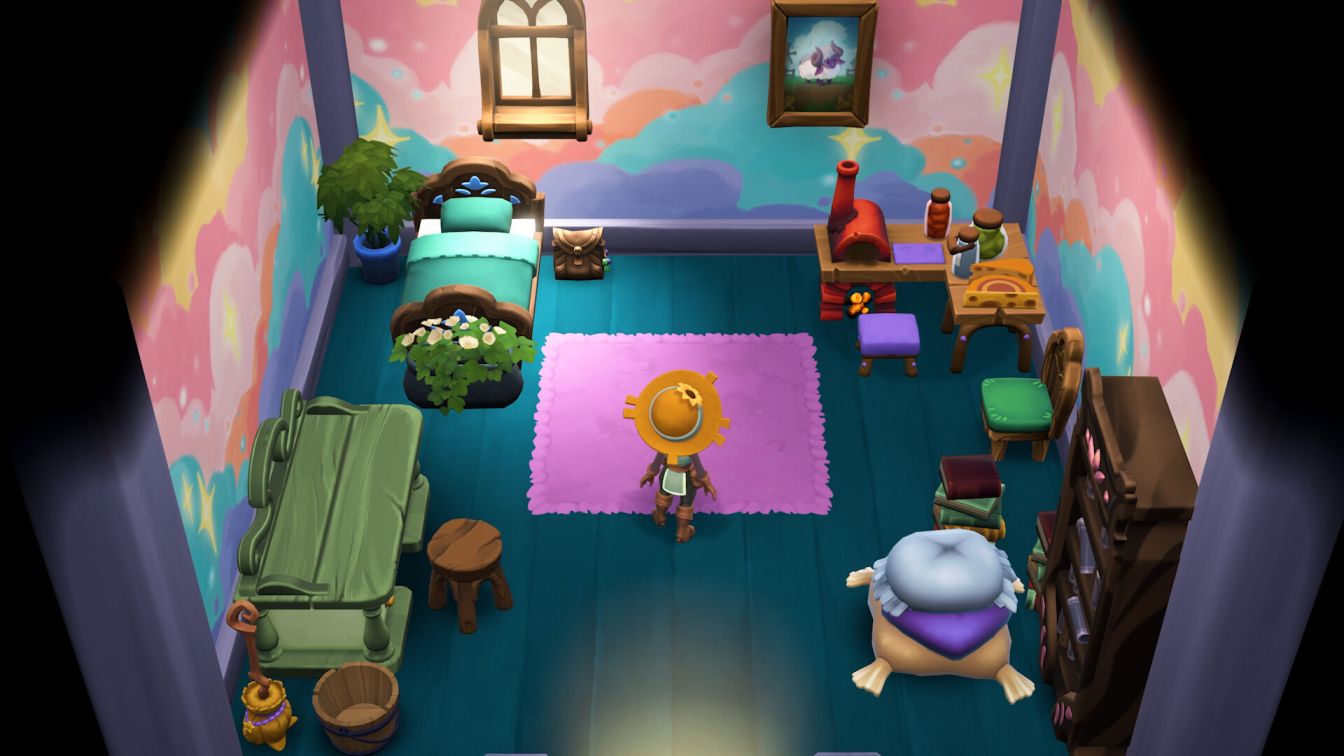 The island of Azoria is relaxing and all, but this is no place for lazy people. You will be playing as a hardcore farmer who will make many memories on their path. Making friends is surely a big deal, but let's not forget your main role as a farmer. Farmers need good farming tools so that they can grow crops quickly. And how can you forget about the ore that provides the essential materials for making such tools? That's why you should know where copper ores are hidden in the in-game world.
The location of copper ores
There is a mandatory quest in Fae Farm that will be assigned to you by an NPC called Cleo. He is a professional miner who gives you the Dungeon Delver quest. This is a main quest that starts rather early in the game. So just play for a few hours, and you should be able to come across it. What this does is that it allows or unlocks a dungeon called Saltwater Mines. As the name says, it's a hot spot for all kinds of ores and rocks.
How do you find copper ores in saltwater mines?
Usually, mines have a chance system where each ore has a certain percentage chance of getting spawned. But Fae Farm takes that to the next level by introducing a floor system too. Yes, you guessed it right: the higher the floor, the greater the chance of finding ore. The copper ore, on the other hand, can be found on floor level 3. But we will recommend unlocking the dungeon floors up to level 5. Upper floors will give you a better chance of spawning copper ores in the game. Also, before you head into this journey, make sure to have a ton of food in your inventory to replenish energy.
How do you unlock the floors of Saltwater Mines?
It's pretty simple; just use your axe and break stones. One of the stones will have a switch that will unlock the door to the next level. Try to mine from the door to the mine entrance instead of the other way around. But soon you will be able to craft various seals that will grant you the ability to teleport to a specific floor without finding the switch. There is a big pedestal right at the entrance. You can place various seals on that pedestal to unlock various floors of the dungeons. In your case, it will be the copper seal. But don't worry about that much; focus on your main goal of finding copper ores for now.
Well, this is our full guide on how to find copper ore in Fae Farm. If this guide helped you in one way or another, follow Android Gram for more.