Curious about the best mods that you can use in Farming Simulator 22? Then, make sure to read the full article. Mods have become quite an important aspect of the gaming community. It doesn't matter if you are playing Skyrim, Witcher 3, or Farming Simulator. Mods simply elevate the quality of the game. Most game developers even encourage modders to create good mods for their games. Several companies have even hired talented modders as a part of the development team. Therefore in this article, we will tell you about the top 10 best mods for Farming Simulator 22. Stick with us till the end.
Farming Simulator 22 is one of the most popular simulator games on the market. It lets you farm fields and grow crops using modern equipment. It is the dream video game for all agriculture lovers. Similar to other simulation genre games, Farming Simulator 22 also has complex and realistic mechanisms. You have to take care of your crops and the field for them to grow properly. The game has also implemented season cycles that add to the realism even more. Now, the game is already pretty good on its own and the mods make it even better. But, it can be confusing to choose the best mods to apply in the game. That's where this article is going to help you out.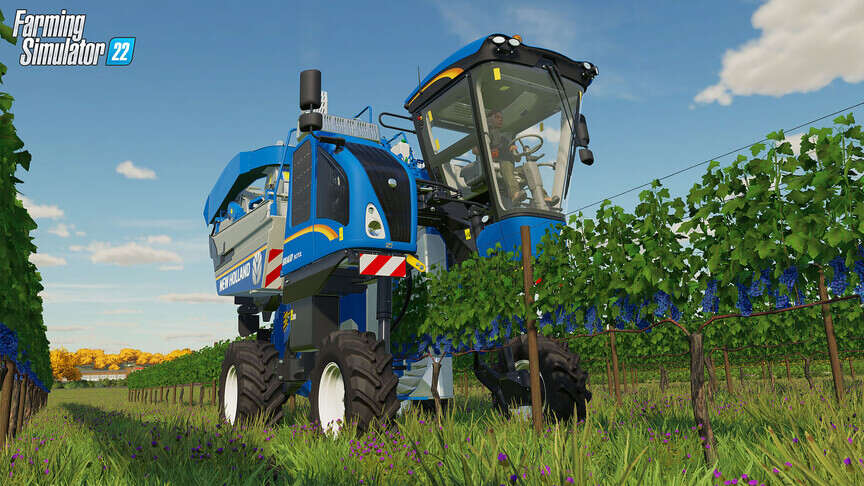 Farming Simulator (FS) 22: Top 10 best mods for 2022.
Below, we have mentioned the top 10 best mods for the game. These include the best mods for beginners as well as some great mods to help you out later in the game. Overall, these are super helpful and will make the game better for you.
1) Guidance Steering- This mod works as GPS on the field. You can configure it according to your need and it will help you navigate the field even better.
2) Follow Me- This mod is incredible to save some time. It allows you to set vehicles behind each other as they will follow the lead machine. Now you won't have to go back to get other machinery every time
3) Enhanced Vehicle- This mod adds certain features that make the game look more real. The vehicles will have extra dials and switches that can be found on real machines.
4) Quick Camera- This mod is great for folks playing the game using a keyboard. It allows you to look behind you and observe other AI from different angles.
5) Government Subsidy- The best way to save some in-game bucks and expand your farm is to apply for a government subsidy. This mod is really helpful for setting things up.
Some more mods-
6) Silos Multi Fruit- This mod lets you store fruits in Silos. Normally you only store grains in that place but mods can make anything possible.
7) Field Creator- This advanced mod lets you create new vehicles and fields. This allows you to expand quickly and earn more.
8) Man TGX Forest Semi-Truck- This mod will provide you with a great semi-truck that can haul big loads. This mod works on every platform and is very easy to use.
9) Horse helper- This great mod assigns a helper that looks after your horses. This will free your schedule and you can use that time on other more important tasks.
10) Chicken Transport Trailer- This mod will give you some great trailers to transport your chickens. They come in two variants and have different load capacities.
So, these are the top 10 mods for Farming Simulator 22. We hope that you found this article helpful. You can also check out our other articles on How to change or adjust the FOV in Dying Light 2. Stay tuned to Android Gram, and happy gaming.