Wondering if there is a fix for the unable to add local guests in FIFA 23 Division Rivals issue? Then you, my friend, might want to read the complete article. A lot of players have reported that they are unable to invite more than one friend to the Division Rivals lobby in FIFA 23. This is a very frustrating problem that has popped up in previous games as well. So, if you are looking for more information on this topic, then you are at the right place. In this article, we will tell you if there is a fix for the abovementioned issue in FIFA 23 Division Rivals. So, make sure to stick with us till the end.
FIFA 23 is the latest title in the FIFA series. It is the most popular football simulation video game on the market. All the previous games in the series have been massive hits as well. But, FIFA 23 seems to have fallen flat. Players have encountered all sorts of issues while playing matches in the game. This is the biggest reason why the game has received tons of negative reviews. Fans are still waiting for EA to acknowledge the problems and roll out a hotfix. Anyways, without any further ado, let us proceed with the main topic at hand.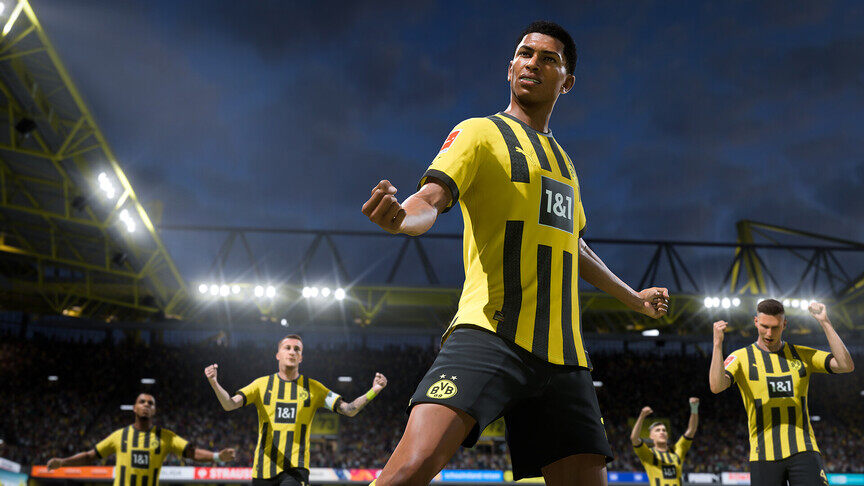 FIFA 23 players unable to add local guests in Division Rivals: Is there any fix yet?

Unfortunately, there is no fix for the unable to add local guests in FIFA 23 Division Rivals issue. Players have already submitted tons of tickets to EA support but there has been no response so far. This is very disappointing because FIFA is an extremely popular series. Fans expected EA to treat the game better and fix the issues. An update was rolled out a while back but it did not resolve most of the problems. It was the same with the maintenance break that took place not too long ago.
The FIFA 23 unable to add local guests in Division Rivals is a very frustrating bug as you will be able to invite your friends but they will not be able to enter the lobby. If your friends sign in as guests, then only one of them will be able to join the lobby and play with you but the rest are left out. Fans are requesting EA to fix this issue soon. We will surely provide you updates once they are officially announced. Till then, make sure to stay tuned to Android Gram for further news. Happy Gaming!