Wondering if there is a fix for the FIFA 23 Settings not saving error? Then you, my friend, might want to read the complete article. A lot of players have reported that the game is not saving the changes they make to the in-game settings. This is a very strange and quite frustrating issue. So, if you are searching for more information on this topic as well, then you are at the right place. In this article, we will tell you if there is a fix for the FIFA 23 Settings not saving error. So, make sure to stick with us till the very end.
FIFA 23 is the 30th installment in the FIFA series. While no previous game was perfect, FIFA 23 seems to be running into too many problems from the very start. This has completely ruined the moods of all the fans. Folks love the FIFA series and it is one of the best football simulation video games on the market. Therefore, it is no surprise that FIFA 23 has received so many negative reviews. But, we will discuss that in some other article. For now, let us focus on the FIFA 23 Settings not saving error. So without any further ado, let us proceed with the main topic at hand.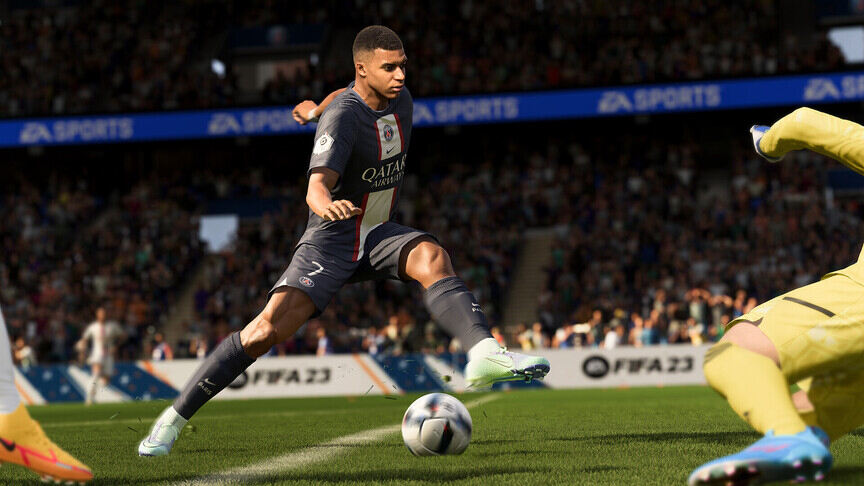 FIFA 23 Settings not saving error: Is there any fix yet?

Unfortunately, there is no official fix for the FIFA 23 Settings not saving error. Folks on EA Support have acknowledged the issue and have stated that they have shared the reports with the official team for investigation. But, till the time a viable fix is released, you can try some troubleshooting methods that might help you out. This will also ensure that there is no problem at your end. So, let us begin.
1) Restart FIFA 23.
2) Next, make sure that your Antivirus or Firewall is not blocking any of the game files.
3) If you are on PC, then go to Steam> Library> right-click FIFA 23> Properties> Local Files. Now, click on Verify integrity of the game files and wait for the process to complete.
4) Next, head over to the Documents folder on your PC. Then, locate the FIFA 23 folder and delete it. This will remove your save files. So, make sure to keep a backup. If the issue persists, then the problem is definitely from the game's side.
5) If nothing else works, then try reinstalling FIFA 23 on your system.
If the above methods did not help you out, then we recommend waiting for the official hotfix. Till then, stay tuned to Android Gram, and happy gaming.