Want to manage the best Football teams and lead them to glory? Well, Football Manager is the video game for you then. If you are looking for suggestions about who to manage in Football Manager 2022, look no more! We are here with exactly what you need. To be the best in Football Manager 2022, you will have to study the team's statistics you want to manage very closely. The more insights you have, the better you will manage a football team in the game. Read this article to know the top five teams you can manage in Football Manager 2022 for maximum fun.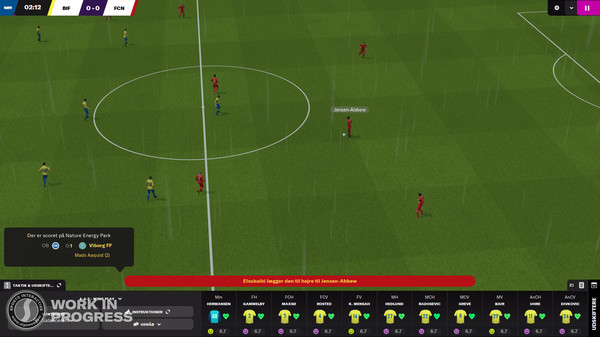 Football Manager 22: Best teams to manage
Here are the top five teams you can manage in Football Manager 2022 for the maximum thrill.
1) FK KOLUBARA LAZAREVAC
Looking for a long-term, exciting save? Kolubara is the team for you. They haven't really topped the Serbian Football tier ever. But, last year, they got a promotion for the second time in three years. So, they do have the potential! Getting them to the top of the Serbian SuperLeague while keeping in mind the budget limit will be a huge but exciting challenge for you in Football Manager 2022.
2) FC SCHALKE 04
We all know how talented German football players can be. As expected, you are never going to fall short of young and rising talent when you manage a top-tier German club like FC Schalke 04 in Football Manager 2022. Although they were topping the Bundesliga board not many years ago, the graph has hit a low point as of now. Your task is to get the club back among the top in Bundesliga. However, there's a catch. The club has to pay off 200 million pounds of debt. Also, the club has not profited for a long time and has only about 57 million pounds as an overall balance (in the red). Managing the finances on this one is not going to be easy. But this isn't a major problem because the club team is extremely strong, and there's no short of upcoming talent.
3) WUHAN THREE TOWNS
Looking to manage a promising Chinese football club in Football Manager 2022? Chinese football is reportedly going through a transition at the moment, so managing a team like Wuhan Three Towns can be an interesting nation save. The Chinese Superleague has strict rules: you have a lot to keep in mind before building a team. So, if you are looking for something very challenging, Wuhan Three Towns is the team you would want to manage.
4) PALERMO F.C
Palermo F.C was an established team for many years. But, the club went bankrupt a few years ago. It was able to return as a playable club to Football Manager last year after the promotion to Serie C/C. Your aim for the first season will be to take Palermo F.C to the #1 position in the Italian Serie C/C. Again, not easy to beat 27 teams battling for the same spot!
5) LOSC LILLE
LOSC Lille is the reigning champion of last year's Ligue 1. Before this, PSG had been the champion of Ligue 1 for three years straight, and Lille managed to upset the odds. Your task for the first year would be to repeat history and finish in the top 6 to get a chance in the Europa League.
For more such articles on Football Manager 2022, stay tuned to Androidgram!