Looking for official release dates of the Series 1 update of Forza Horizon 5? Fans are extremely excited about the upcoming Forza Horizon game. We haven't gotten the taste of the game yet, as it is scheduled to release on November 9 officially. Most fans would have bought the premium edition to try the game four days before the official release. Turns out that fans are inquisitive about the Series 1 update too. According to official reports, Forza Horizon 5 will see notable changes in content every season. We will see evolving worlds sensitive to seasonal changes. There will be four seasons in Forza Horizon 5 – summer, autumn, winter, and spring seasons. This article will tell you when the Series 1 Update will be out and what it has in store for fans.
Forza Horizon 5 Series 1 update: When will it release?
We haven't yet revealed the release date for the Series 1 update, and we will not delay it further. The Series 1 update will release two days after the official launch, i.e., on November 11. Excited much? Forza Horizon 5 has evolved a lot from its predecessor – it will never get boring with all the seasonal updates. Each season will have time-limited events to participate in and exclusive seasonal content to grab. The Festival Playlist is now governed by a points system that will let you earn points and unlock additional content. Here's what the officials revealed about the upcoming Series 1 update: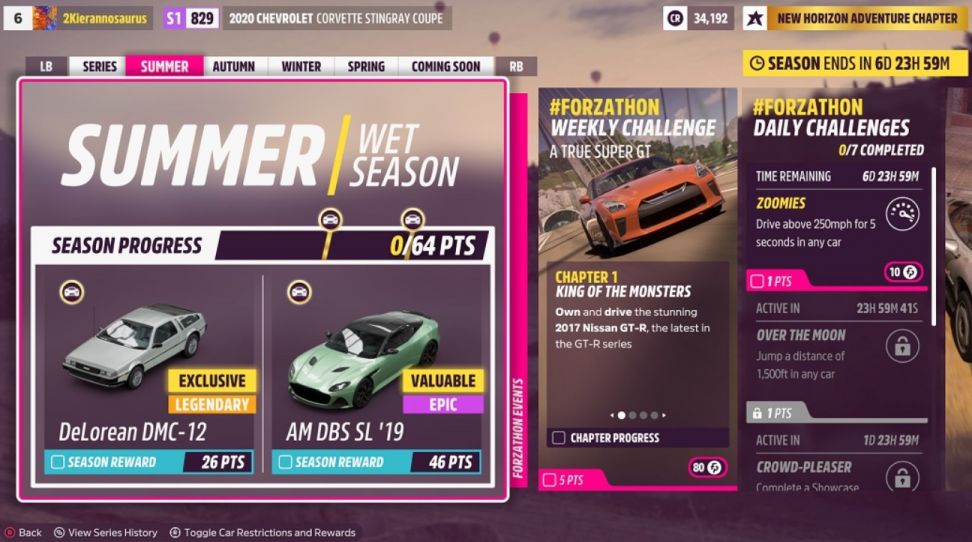 Also Read: Forza Horizon 5 VR Mode: Is it available?
As mentioned earlier, the Early Access phase will start on November 5, and players who bought the Premium Edition will be able to play the game ahead of the official release. According to officials, we will also get to see an introductory week in Spring from November 5 that will encourage players to explore Forza Horizon 5 at their own pace. The Series 1 update will signify the launch of the game. Thus, the Horizon Festival will kick start within a few days of the launch (November 9) to welcome you to the world of Forza Horizon! The Series 1 update will bring a sea of new content with it – including, the 1982 DeLorean DMC 12 and AM DBS SL '19 – for fans to discover.
While the Series 1 update is all about the introductions, Series 2 will feature the vast holiday season and has exciting presents in store for you. For more such updates on Forza Horizon 5 and other video games, stay tuned to Androidgram!