Looking for all the seven player house locations list of Forza Horizon 5? Well, we have exactly what you are looking for. Forza Horizon 5 is a game full of content for its fans – going through the entire game will take time. And, logging in hours will get players a lot of perks. You can unlock player houses by completing the necessary expeditions. However, you will also require in-game credits to purchase most of them. While all player houses come with extensively useful perks, some are mostly for showing off in-game proficiency (Ahmm… Castillo). So, without delay, let's dive into the discussion!
Forza Horizon (FH) 5: All 7 player house locations list
Locating all seven player houses in Forza Horizon 5 is not a difficult task as each one unlocks after you have accomplished a significant achievement. However, since Forza Horizon 5 features the biggest map in its series, here's us pinpointing all the player house locations on the map for your convenience.
1) Casa Bella
The first on the list is Casa Bella. It is the first player house you can unlock in the game. Casa Bella is located in the town of Mulegé. To get an invitation to Casa Bella, you will have to unlock the first Horizon Adventure chapter – complete the first Showdown and some accolades. An NPC named Ramiro will gift you Casa Bella once you visit it, and after acquiring the player house, you will be able to access the game's map and campaign without any restrictions.
2) La Casa Solariega
La Casa Solariega is located near the ancient ruins of Teotihuacán. It is a very expensive player house sitting at 1.5 million in-game credits, but it surely brings a lot of perks with it. You can also unlock the house for free with the Forza Horizon 5 VIP Membership. La Casa Solariega will be unlocked as soon as you acquire Casa Bella and will come with perks that grant players double Forzathon Points (used to buy rare cars), 5 Super Wheelspins, and the "Green Crown" cosmetic item.
3) Lugar Tranquilo
Lugar Tranquilo is located on the East coast, near the town of Playa Azul. Much like La Casa Solariega, this house can be obtained for free through the Welcome Pack DLC of Forza Horizon 5 or by paying 700,000 in-game credits. The house will appear on the map after you acquire Casa Bella. If you buy Lugar Tranquilo, you will earn a free Super Wheelspin, a new Forza LINK phrase, and unlock Horizon Promo completely.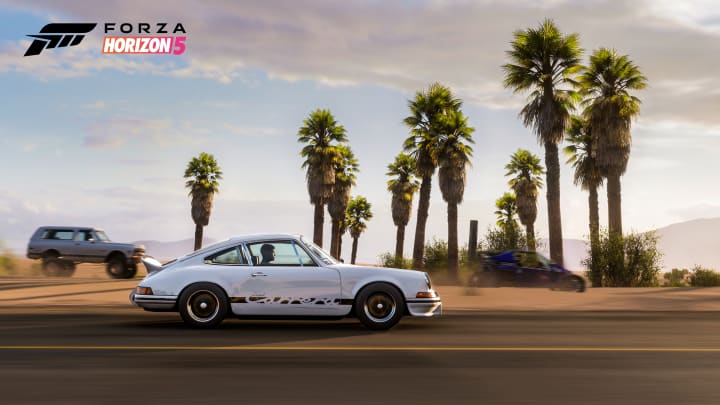 4) Buena Esperanza
Buena Esperanza is located near the ancient ruins of Ek' Balam, deep inside the Mexican forest. Players can unlock the house after completing the Horizon Apex Expedition. Acquiring the house for 700,000 credits will get players a rare car (the 1985 Porsche 959 #185 Prodrive Rally Raid), a Super Wheelspin, and the Chicken Suit.
5) La Cabaña
Mainly popular for being the source of the 1968 Renault 4L Export Barn Find rumor in Forza Horizon 5, La Cabaña is the most affordable player house (150,000 credits) on the list. Players can unlock the house by completing the Horizon Baja Expedition. La Cabaña will appear on the West Coast and is fairly easy to reach.
6) Buenas Vistas
Buenas Vistas is popular for its extremely useful perk- Fast Travel– in Forza Horizon 5. It is thus, justifiably pricey – 2,000,000 credits. Buenas Vistas, the second-most expensive house in the game, is located on the West Coast. Buying the house also unlocks two free Super Wheelspins. You can unlock the house after completing the Horizon Wilds Expedition.
7) Hotel Castillo
You can unlock the most expensive player house in Forza Horizon 5 by completing Horizon Street Scene Expedition. Sitting at 5,000,000 in-game credits, Hotel Castillo is for players who have logged long playtime in the game and can spare that amount of cash. Hotel Castillo overlooks the town of Guanajuato, north of Tierra Prospera. Acquiring this property will unlock the Daily Wheelspin – players can earn back the money in some time through this perk.