There are many instances in a game where players forcefully shut down the application thinking that they will be starting from the exact same spot when they relaunch it again. Well, this isn't the case in Forza Horizon 5. In this article, we will be sharing all the details regarding how to save your game in Forza Horizon 5 and not lose any progress while quitting the application. Here's everything you need to know.
Forza Horizon 5 is the latest entry in the Forza Horizon series by Playground Games. Ever since the game was released back in Nov 2021, it has wiped out other titles of the same genre with its impeccable visual fidelity and ultra-realistic gameplay mechanics. Currently, Forza Horizon 5 is one of the most played racing games and this will continue until a new title is released in the series. Anyways, coming back to the topic, in Forza Horizon 5, there is an autosave feature that automatically saves your progress whenever you finish a race or complete any challenge in-game.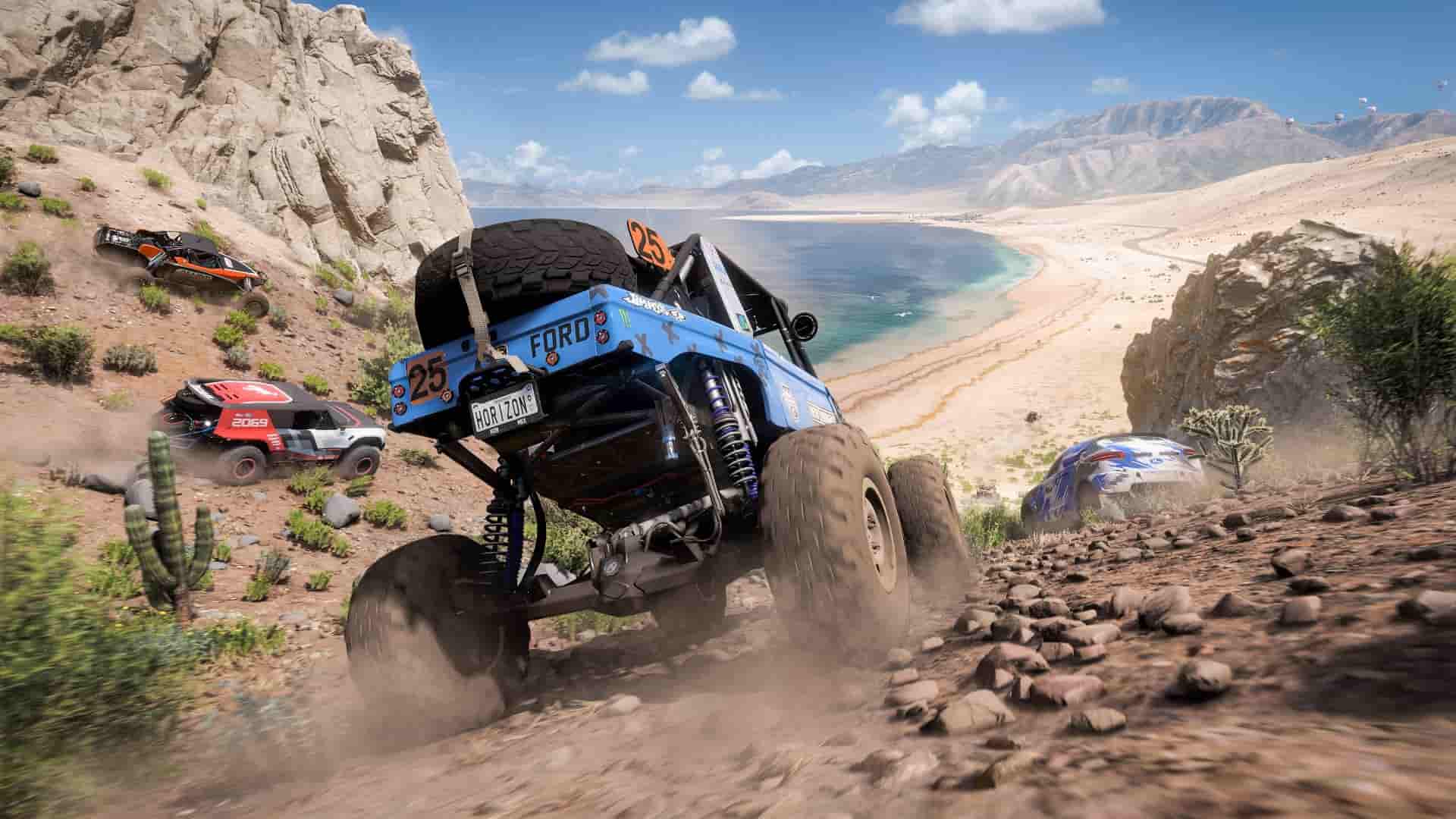 But, there are players who have complained that they have lost hours of gameplay in Forza Horizon 5 even after an autosave was initiated. So, is there a way to forcefully save your progress in Forza Horizon 5 to avoid such situations in the future? Or do you have to rely on the autosave feature? Continue reading this article to know more.
Forza Horizon (FH) 5: How to save game?
Well, unfortunately, there isn't an option in the game that will let you forcefully save your progress. Although the autosave feature is present in the game, it isn't as robust as other popular titles. Likewise, one downside to this autosave feature is that if you quit FH5 during a race or even crash when participating in a race/challenge, all your progress will be lost since the autosave feature doesn't count the progress while in a race. This is mostly done to prevent players from cheating.
Anyways, to successfully save your progress in Forza Horizon 5, all you need to do is be in the Free roam mode and then go to the Pause Menu. Now, select the Exit to Desktop option present there. This option will ensure that all your progress is saved before you exit the game. Unlike manually closing the application on your system, it is the best solution to make sure that your progress is saved while quitting FH5.
So, this was everything you needed to know about how to save your game in Forza Horizon 5. For more such guides on FH5 and information on new games, make sure to stay tuned with us on AndroidGram.