Huawei uses EMUI as its custom UI over Android OS. Huawei's sub-brand Honor on the other hand uses Magic UI. The latest version EMUI 10.1 has finally released. Firstly, EMUI 10.1 is already out but only with Huawei P40 series. After that, a couple of other devices started receiving the custom OS update. But no announcement was made beforehand regarding the EMUI 10.1 update release. On the other hand, Magic UI 3.1 will newly release alongside the official EMUI 10.1 update roll-out. The first release for some reason did not have any prior notice.
But interestingly, the official twitter handle of EMUI took to post about EMJUI 10.1 update. The official roadmap is finally out and now we have a list of Huawei and Honor devices that will be receiving EMUI 10.1 and Magic UI 3.1 updates respectively.
Though some devices have already received the update, users will at least have a list they can look up to and decide on whether to wait for the update or not. Before proceeding with the roadmap, check out some of the features below.
Important features of EMUI 10.1-
Optimized UI features
Always-On Display
New fingerprints unlock animations
Multi-window functionality
Floating notifications feature
Huawei MeeTime
Huawei Share
Multi-screen collaboration
Voice assistant – Celia
Note: Magic UI 3.1 will almost share the same set of features. However, the functions will be optimized to suit the Honor mobiles in the best possible way.
Finally, the list is out and you can find that below. 16 Huawei devices will receive EMUI 10.1 update, and 4 Honor devices will receive Magic UI 3.1 update.
Huawei EMUI 10.1 update roadmap-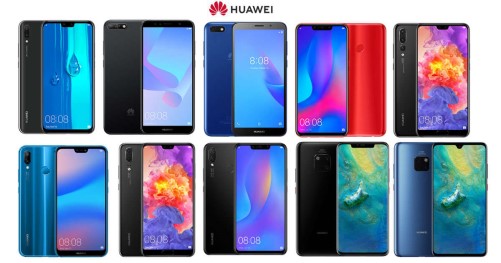 HUAWEI P30/ P30 Pro
HUAWEI Mate 20/ Mate 20 Pro
PORSCHE DESIGN HUAWEI Mate 20 RS
HUAWEI Mate 20 X
HUAWEI Mate 20 X (5G)
HUAWEI nova 5T
HUAWEI Mate Xs
HUAWEI P40 lite
HUAWEI nova 7i
HUAWEI Mate 30/ Mate 30 Pro
HUAWEI Mate 30 Pro 5G
HUAWEI MatePad Pro
HUAWEI MediaPad M6 10.8″
Honor Magic UI 3.1 roadmap-
HONOR View30 PRO
HONOR 20
HONOR 20 PRO
HONOR View20
EMUI 10.1. Magic UI 3.1 update roll-out date-
It is confirmed that the update will start to roll-out by the end of this month, June 2020. Most importantly, the order of update release will be based on the above roadmap. Above all, the list is for the global release. So, Huawei and Honor users all across the globe can look for the update by the end of this month.
Rest assured, we will update this article if we receive any information about EMUI 10.1 or Magic UI 3.1, so stay tuned! Also, share this article with all those who were waiting for the update!