Wondering where God of War PC save files are stored on your system? Well, you may need them to restore your game's progress in case of a reinstall. It is an action-adventure role-playing video game and thus, features an extensive story. In fact, the series' main selling point is its intriguing story followed by its mesmerizing visual design! Being a story-based game, it's mandatory that God of War PC lets players save their progress in the game. According to reports, God of War's main story runs a little over 20 hours. So, unless you are planning to run a God of War PC marathon, it will take you more than a day to complete. Plus, there are side quests and missions. If you are a gamer who likes to savor video game campaigns, God of War PC's save feature will be your best friend. And it's 2022 – it's hard to imagine anything without a save feature!
Why knowing a game's save file location may be helpful?
God of War PC is a solo campaign – it doesn't feature any multiplayer modes. So, saving data isn't very complicated. As mentioned before, you may find the need to exit the game multiple times while playing it. Without a save feature, you would return to the beginning of the campaign every time you exit the game. That's enough to guess why you require a campaign-based game to have a save feature.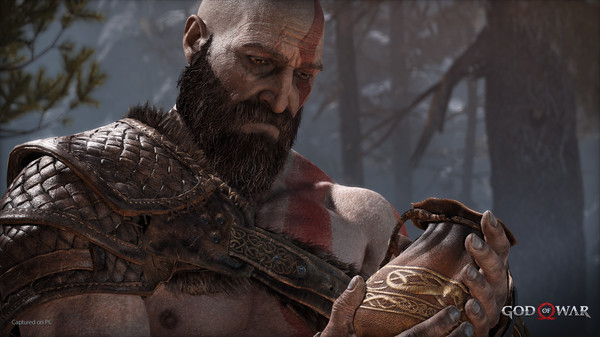 Save files are also helpful when you have to reinstall the game. For this, you will need to locate God of War PC's save file in your PC and perform a backup. Once you have backed up the files, you can easily perform a reinstallation. This way, you can return to playing the game from the point where you left it – even after a complete deletion. Convenient, huh? Of course, it is. Additionally, you may also find yourself looking for save files when you want to reset the game's data. Deleting save files is often a way to handle corrupted game data.
Where is God of War PC's save file located?
God of War PC's save file is located at the following address:
C:\Users\[YOUR USER]\Saved Games\God of War
Open File Explorer and paste the above address in the address bar. However, make sure you substitute your username in the [YOUR USER] part of the address. For example, if your PC username is ADAM, the corresponding address would become the following:
C:\Users\ADAM\Saved Games\God of War
Once you are in the folder, locate a folder name with a string of characters unique to your user. That folder will contain the save data of the game. You can then choose to copy the contents and paste them in a different location to back up your progress in God of War PC. Note that if you delete the contents, you will lose all in-game progress.