Google is everywhere in our day to day life as we use many Google applications throughout the day for our different requirements. We use Chrome to surf the web, YouTube to watch videos & maps for navigation purpose. Similarly, many Android users used Google Music to listen to their favourite songs. But now they are dejected as Google Play Music app is not working.
When they are trying to open the app, they are getting a message "Google Play Music is no longer available". The message is also asking users to switch to YouTube Music. Well, if you are worried about your library including playlists & uploads, you can transfer it to YouTube Music.
Reminder 🗣 make sure you transfer your audio library and playlists to @YouTubeMusic – it takes just 3 simple steps. Your new home for music is here → https://t.co/pKQgJgzqjp pic.twitter.com/bypje0WrRn

— Google Play Music (@GooglePlayMusic) August 4, 2020
Speaking of users, they are unhappy with us step by Google & their concerns & sadness can be seen in the review section of the App. Have a look at a few messages from users down below.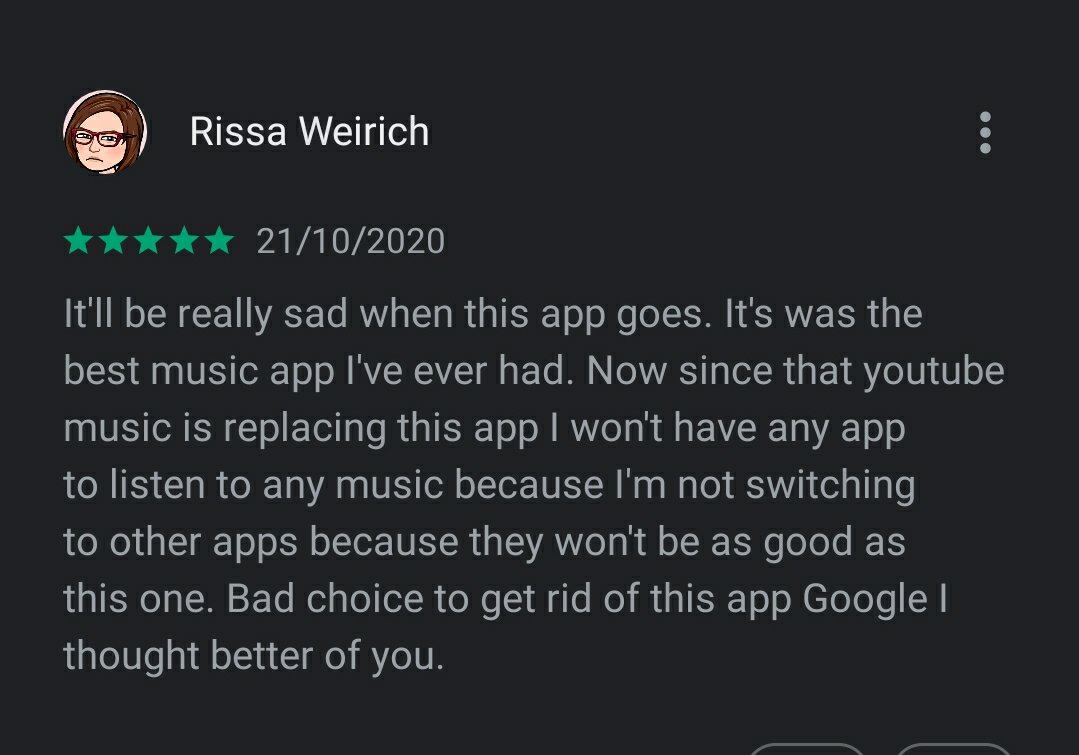 As seen in the messages, many users are requesting the return of Google Play Music as it was perfect for them. They liked this app, for buying & downloading of songs. Well, nothing can be done as of now, as Google has already decided to shift to YouTube Music. But we can hope, Google to provide all the features that were available with Google Play Music App in the YouTube Music application.