Wondering when the ban wave in GTA 5 Online will happen in 2022? It's best not to indulge in cheating or exploiting glitches in the popular action RPG. Rockstar Games is pretty ruthless in "banning" cheaters from their prized creation. We don't get to see many ban waves from Rockstar's side every year. But players making cash by exploiting glitches are always punished – a GTA ban wave reportedly affects a horde of players every time it's deployed. As per previous reports, the studio behind GTA 5 Online had restricted a slew of accounts that indulged in activities violating the stated terms and conditions. So, is such a ban wave slated to happen in 2022? Or has it happened already? Find all the information regarding GTA 5 Online's 2022 ban wave in this article.
Glitches are a tempting part of GTA video games. If you have been an avid GTA player for a long time, you would know what we are talking about. GTA 5 Online and other GTA games are known to brew up a glitch from time to time that lets players farm valuable items in the game. Imagine being able to make money in GTA without any restrictions! However, unruly usage of glitches in the game can get you penalized severely. Rockstar Games reportedly doesn't ban your account entirely, which is a relief. But many users have faced a full reset of their in-game progress and even lost their entire stack of in-game money. That's a huge blow to deal with, amirite? Well, cheating in GTA 5 Online can be extremely heavy on your pockets (and grind)!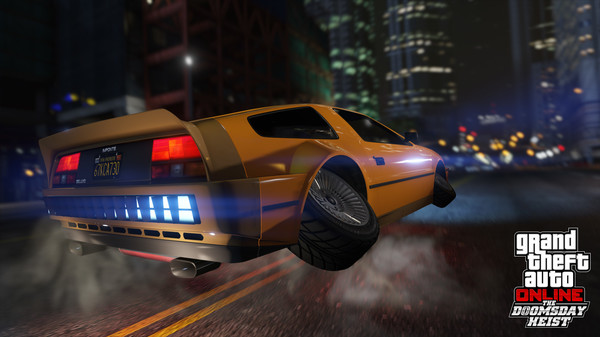 GTA 5 Online Ban Wave for 2022: Is it happening?
It's March 2022, and there's no sign of a ban wave for GTA 5 Online yet. But it may happen soon, considering that there's a new tempting glitch in town. And as expected, many players are exploiting it happily and with no limits. As per reports, the PayPhone Hit mission – introduced in December 2021 – features a glitch that players can use to dupe the game's mechanics. Players can earn RP and level up extremely fast due to this. However, such things are easily noticeable, mind you. And if history repeats itself, hundreds of players may fall prey to a large ban wave in the coming days.
GTA 5 Online players are often greeted with glitches that let them choose their calling. Whether they decide to adopt unfair means to rank up or continue playing fair is up to them. However, choosing unfair means may not have a favorable outcome later on. For more updates, stay tuned to us!